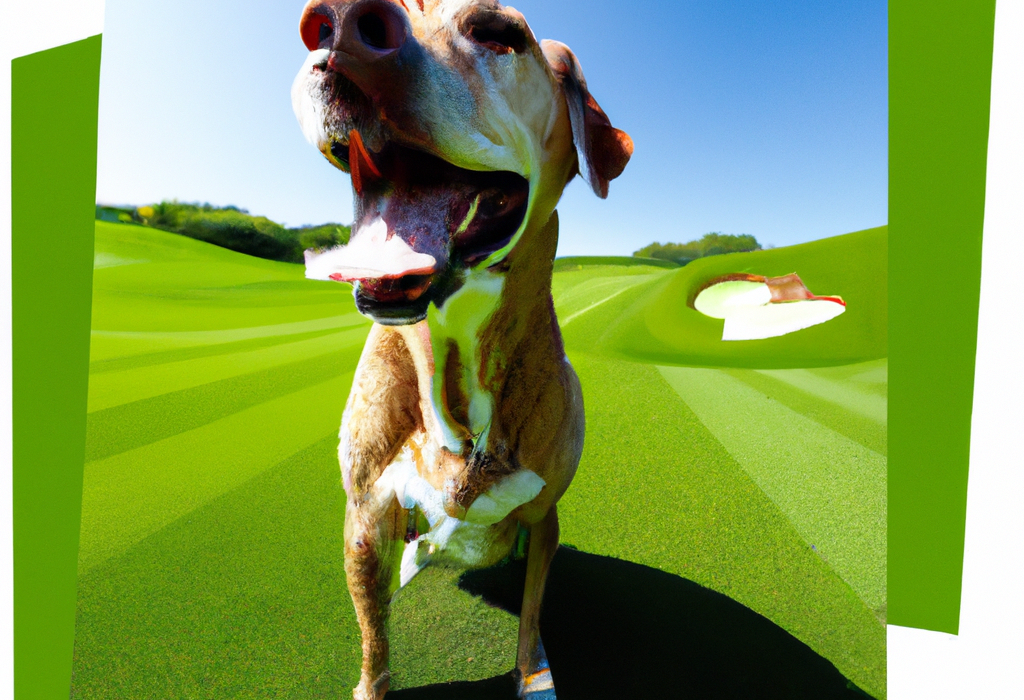 11th Annual Golf Tournament
Registration is now open for our 11th Annual Charity Golf Tournament which will be held at Cold Spring Country Club in Belchertown on Monday, July 24th. The event offers golfers a great golf outing on a world-class course and will benefit programs assisting the underserved at Second Chance Community Veterinary Hospitals in Springfield, Worcester, Southbridge, and North Brookfield.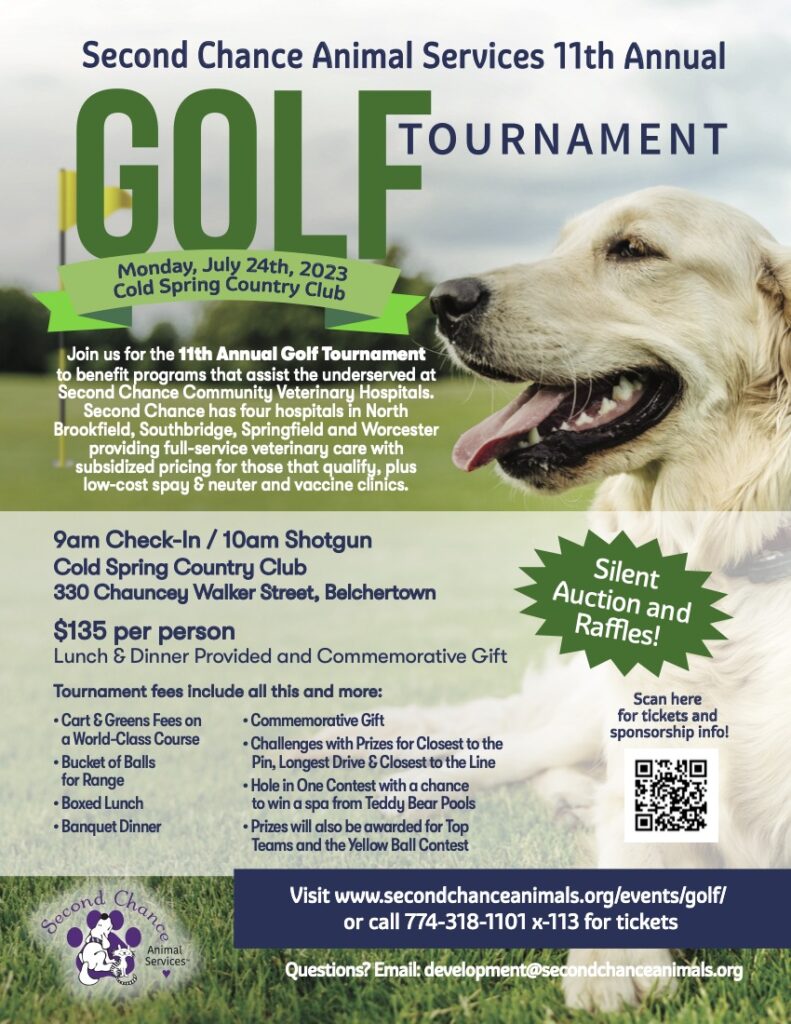 Offering affordable veterinary care to help keep pets in their homes is more important than ever.  Our Community Veterinary Hospitals provide a lifeline for pets in our community.  By offering subsidized rates to qualified pet owners, we are helping keep pets out of shelters and with the people they love.  The need is great and we're counting on golfers to come out and lend their support.
Golfers will be treated to a box lunch and banquet dinner, a bucket of balls for the range and a commemorative gift. Individuals and foursomes are welcome.  Course and team challenges will include prizes for closest to the pin, longest drive, closest to the line, a yellow ball contest and more.  The hole in one contest offers a chance to win a spa from Teddy Bear Pools. There will also be raffles and a small silent auction which will begin online a week before the tournament.
Second Chance is inviting local businesses to partner with them in the fight to end pet homelessness through access to veterinary care.  The nonprofit is welcoming sponsors for the Second Chance Golf Tournament and is accepting donations for the tournament silent auction and raffle. Click here for more information on sponsorships and item donations.