21st Annual Dinner Auction

Postponed to Saturday, October 3,, 2020 at Southbridge Hotel & Conference Center
Doors open at 4 pm for cocktail hour and preview.
Dinner served at 6 pm followed by auction.
Second Chance has made the difficult decision to postpone the Annual Dinner Auction to October 3, 2020.
How does this affect Second Chance?  For over 20 years, this fundraiser has been a major source of funding for all our programs.  Through the years, your support has built a shelter and three veterinary hospitals, and provided salaries for the most amazingly caring animal welfare staff dedicated to truly helping pets in need.  You have created a safe haven for homeless pets, and place for pet owners to turn to when veterinary help seems out of reach, a force to protect pets in your community through life-saving vaccine clinics and pet food for pet owners who have fallen on hard times.  Right now, we are searching for ways to continue these important programs.
How can I help?  We know times are really tough, and we are touched by everyone who has already contacted us to see how they can help.
Make a donation if you are able. This will make the biggest impact, providing for supplies and staff to care for pets who really need help right now.
Donate supplies online.  As supplies become available, consider sending cleaning supplies and pet food (Purina Chow is our shelter brand, but all brands are gratefully accepted for the pet food pantry) directly to Second Chance from the safety and comfort of your home: Second Chance, 111 Young Road, East Brookfield, MA 01515.  We are still accepting donations on the Adoption Center porch, but limited staff and disinfecting supplies make online donations the most effective means.
Thank you for your support and we look forward to joining you when we are finally able to come together IN PERSON for pets in need.
If you have already purchased tickets, we will be contacting you via email to be sure you have the new date.  If you purchased your tickets in person and we might not have your email, please send us an email at donations@secondchanceanimals.org
We have paused ticket sales at this time and will resume sales as we get closer to the date in accordance with current recommendations.
VIEW SPONSORSHIP OPPORTUNITIES
We rely on sponsorships and the contributions of gift certificates, goods and services to make this critical event a success.  There are some great opportunities to help pets while showcasing your company's commitment to the community.
Sponsor the Event: prominent recognition at the event.
Donate an item, gift certificate, service or one-of-a-kind experience: donations are auctioned off at the evening's festivities to raise much needed funds.
Sponsor a Centerpiece: your company/organization will receive recognition on an individual centerpiece created for the event.
Advertise in the event program: a variety of ad sizes are available.
Attend the event: reserve your table today before tickets sell out.
8th Annual Golf Tournament
Saturday, July 11, 2020
Leicester Country Club

3rd Annual Running Out of Summer 5K
Saturday, August 29, 2020
Rapscallion Brewery, Sturbridge
Check back for information on the 3rd Annual Running Out of Summer 5k.
Halloween Barktacular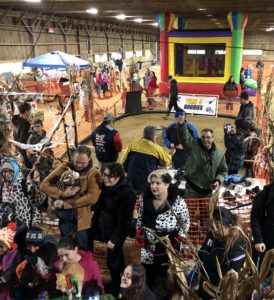 Saturday, October 31, 2020 
11 am to 3 pm
Camp Marshall
92 McCormick Road, Spencer
Check back for information on our 3rd Annual Halloween Barktacular.
Restaurant Fundraisers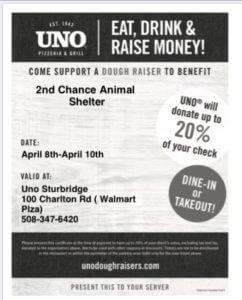 DoughRaiser at Uno Sturbridge
POSTPONED – Please Check Back Later This Year
100 Charlton Road – Walmart Plaza
Roses for Rescue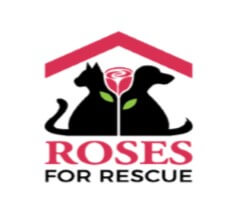 Roses for Rescue
Sponsored by Otto Florist & Gifts
Check back for information on the 2020 Roses for Rescue