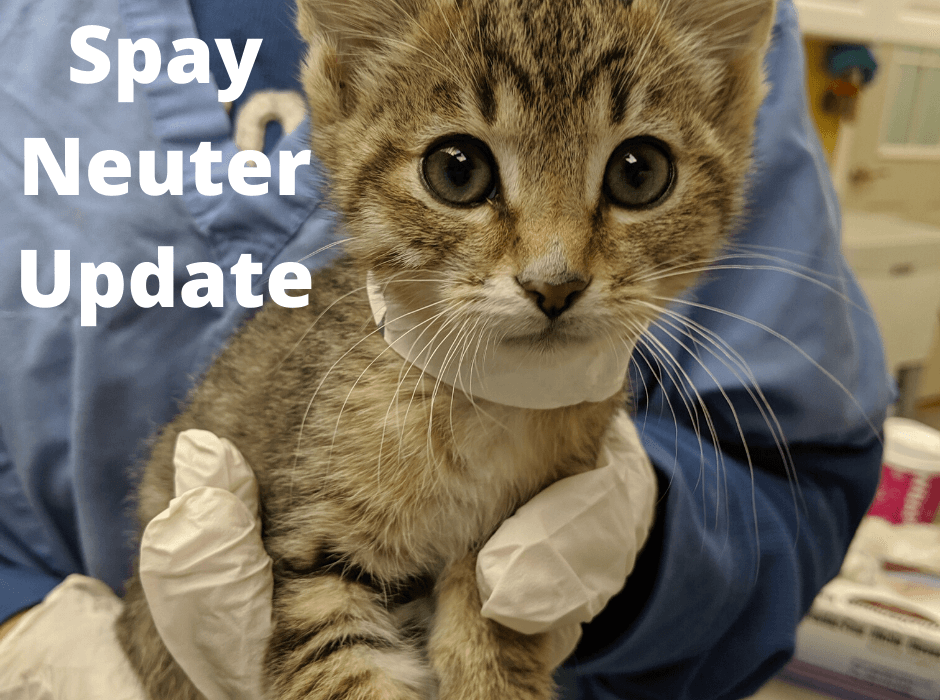 We know many pet owners are anxious to have their pet fixed and we have been working on plans to restore this important program safely. Our low cost spay neuter program has been helping control pet homelessness and keeping pets healthier for 17 years.
We ask for your patience as we slowly resume scheduling on a limited basis in the next couple weeks, beginning at our North Brookfield vet hospital. We will begin by contacting pet owners with appointments that were postponed, followed by the SPOT applications and voicemails in the order they were received. We are hoping to reach you directly, but if you are awaiting a call, please be sure we are able to leave you a voicemail if we miss you.
We thank you for your understanding and support during this unusual time.