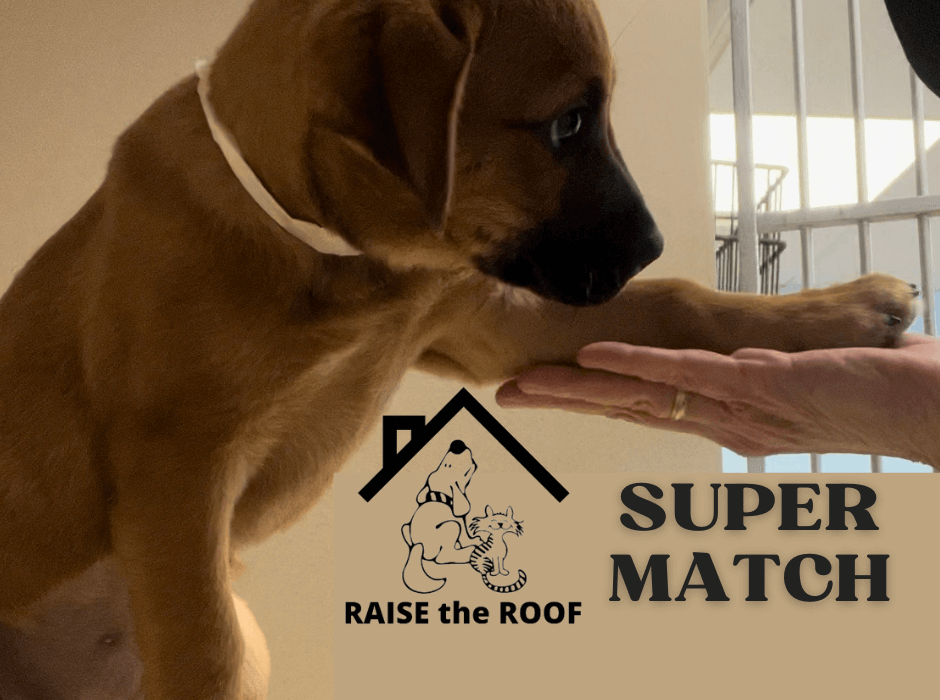 EXCITING NEWS: a group of anonymous supporters has come together with an offer to MATCH the next $20,000 to make all three roofs over homeless pets a reality.  Now is the perfect time to consider a gift to help Raise the Roof.

Campaign to RAISE the ROOF 
You can provide comfort and hope to a homeless pet with your gift to the $85,000 capital campaign to replace the roofs over the heads of homeless pets as they wait for their 'second chance.'   Funds raised will replace the roofs on the Adoption Center and the Almost Home transport facility in addition to replacing the aging high-top transport vehicle.  These facilities see thousands of animals every year and we need to make sure that we keep our facilities in top form to welcome the many pets that need our help.
These three roofs represent the journey that many animals make on their road to a better life.  Pets that come through transport are brought to us with the high-top transit and spend their first 48 hours at the Almost Home transport facility in North Brookfield for their state-mandated quarantine.  Here animals get a check-up and any necessary care in the adjacent hospital.  Finally, they go to the Adoption Center in East Brookfield in search of a home. This journey is vital to help the animals that need our help.
The total for cost is estimated at $85,000. Thanks to the generosity of supporters so far,  we have begun work on the Adoption Center roof where homeless pets from our community and beyond can find their fur-ever homes.  Your gift can help make all 3 roofs a reality!