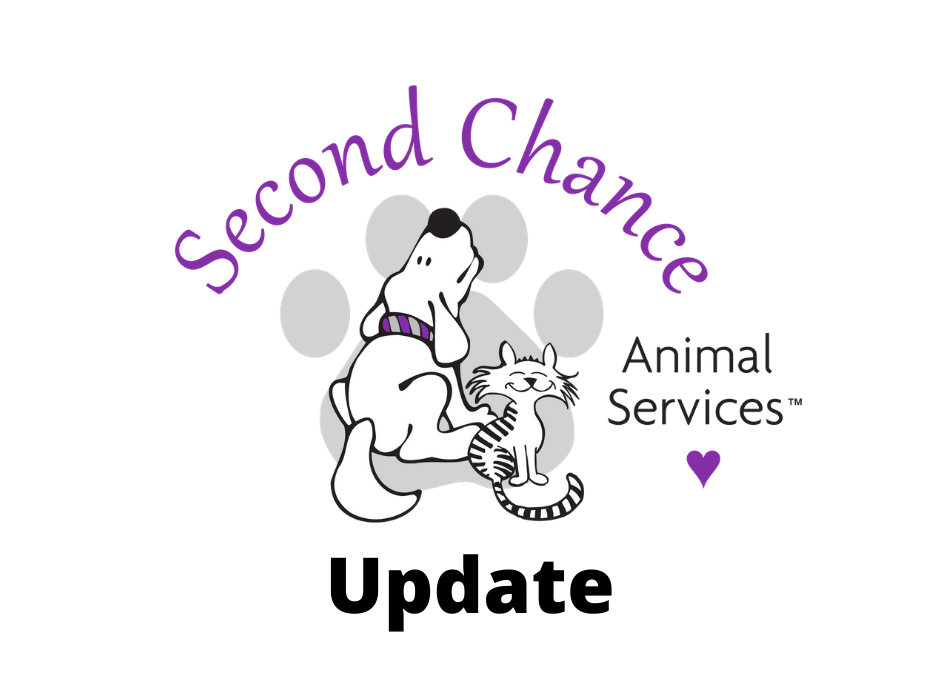 We know there have been many updates so here's the status of our programs:
?
 Hospital Appointments – As an essential service, all hospitals are committed to continuing to serve the pets that need care while safeguarding the health of all. At this time, we are restricting access inside the hospitals to mitigate exposure – appointment will be met in the parking lot (sidewalk in Worcester.) We'll take your pet inside and conduct exams via phone. At this time we are in the process of rescheduling non-urgent appointment. Our staff will reach out to affected pet owners to reschedule. Evening and weekend hours have been suspended until normal operations resume.
?
 All Walk-In Vaccine & Microchip Clinics and Spa Day Clinics have been suspended until further notice.
?
 Spay/Neuter Clinics – We have suspended our spay/neuter clinics in our hospitals to conserve supplies needed for emergency surgeries. Affected clients will be contacted and we ask for patience from anyone who has recently filled out a SPOT application.
?
 Mobile & Local Vaccine Clinics have been postponed until further notice. We will work to reschedule clinics as soon as we are able.
?
 The Adoption Center is currently open for published adoption hours so we can continue to find fur'ever homes for pets who have already been through so much. While many of you will be spending more time at home, right now might be a great time to adopt. Visitors are limited to one family at a time for everyone's safety. Please come to the door to check in.
?
 All cats were adopted this past weekend at our Satellite Adoptions inside the Framingham and Northborough PetSmarts. We continue to monitor the situation closely with our 
PetSmart
 partners and will update when we are able to bring more cats to these locations..
?
 All Mobile Adoption Events have been suspended until further notice. We look forward to getting back on the road when it's safe for everyone.
?
 We are continuing to distribute food to our food pantry partners and expect the need to increase. We are currently low on dry cat food. Anyone who would like to help can have food sent directly to Second Chance, 111 Young Road, East Brookfield, MA 01515
?
 Volunteers – yesterday we asked volunteers to stay home. The animals and staff will miss their daily visits, but we want to keep these very important people safe! Rest assured we have plans for the pets in our care and we look forward to welcoming everyone back as soon as we can.
?
 Fosters – at this time our foster program mailbox is full of applications! Thank you to everyone who has reached out to help! We ask for you patience and understanding.
?
 The 21st Annual Dinner Auction was originally rescheduled for May 9th. We realize this date may not be possible. We are monitoring the situation with our good friends at the @
Southbridge Hotel & Conference Center
 and are looking forward to hosting a live event for all to enjoy when safe
?
 Please consider adopting – many people will be spending more time at home right now so it might be a great time to adopt. If you aren't ready to adopt, please encourage others to do so by sharing pets we spotlight or creating your own spotlight from our adoptable pets page at secondchanceanimals.org