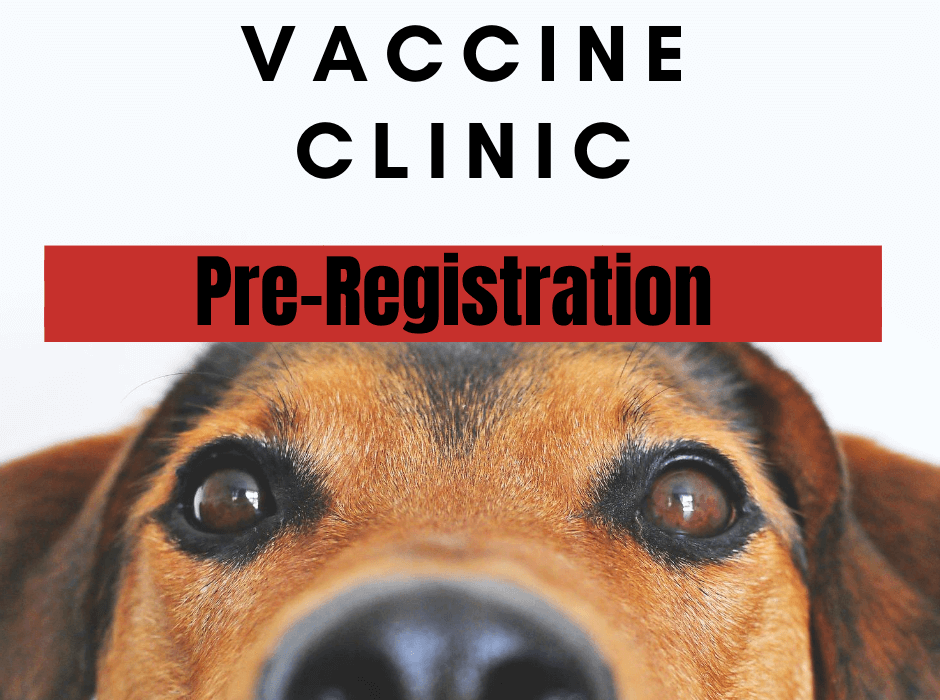 This is a replacement for our walk-in vaccine clinic to comply with current social distancing restrictions (This does not affect our regular veterinary appointment procedures.) Here's what you need to know:
1) Limited Services: Rabies, distemper (FVRCP & DA2PP) and microchips at this time so we can vaccinate more pets, many who are now overdue for these life saving vaccines. Additional services are always available by appointment at our hospitals.
2) Pre-Registration & Pre-Payment Required: Pet owners will need to pre-register online for a specific date/location. You will receive an email with your arrival time slot and we ask that you plan to arrive no earlier than 5 minutes beforehand. Because we will have limited time slots, pre-payment will also be required so please be sure you are available for the entire time period of the clinic you sign up for. No refunds will be available, so if you are unable to attend your registration fees will be considered a donation. No walk-ins at this time please.
3) At this time, pet owners will remain outside and our staff will bring your pet inside for their vaccines/microchip. This enables us to make more time slots available for all the pets that need to update vaccines.
There will be a brief delay as you are directed to PayPal to pay via credit card or PayPal.
REMINDER: Please be sure you are available for the entire timeframe of the clinic, you will be assigned an arrive time slot.  
You will receive an email with your  time slot and important arrival information within 48 hours.  Check your junk mail or spam folder if you are still waiting after 48 hours.
Thursday, August 13, 2020 ~ 9 to 11 am
831 Main Street, Worcester
---
Saturday, August 15, 2020 ~ 9 to 11 am
372 N Main Street, N Brookfield
---
Tuesday, August 18, 2020 ~ 9 am to noon
77 Mulberry Street, Springfield