Programs you will hop up and down about
(We know you will)

The Food for Pets Pantry was established to help people in need feed their pets so that they don't have to surrender them. Donations can be brought to the shelter or you may use PayPal to make a monetary donation.
Pantries that are helped by Second Chance:
Catholic Charities of Worcester (which also serves Southbridge)
CHIP-IN of Charlton
Elder Services of Worcester
St. Joseph's Church pantry in North Brookfield
The Queen of the Rosary Catholic Church in Spencer
West Brookfield Food Pantry
Brookfield Food Pantry
Rutland Food Pantry
Palmer Food Pantry
The Unitarian Universalist Food Pantry on Holden St. in Worcester
Barre Food Pantry
Central Mass. Kibble Kitchen
Angels Answer 2 Pets
Catholic Charities
St. Peter's, Worcester
South Worcester Neighborhood Center
Worcester Food Pantry
…and we are always adding more!
Where can you drop off donations to help (food or monetary donations)?
1.) Adoption Center at 111 Young Road, East Brookfield, MA 01515
2.) North Brookfield Community Veterinary Hospital at 372 N. Main St., N. Brookfield, MA 01535
3.) Springfield Community Veterinary Hospital at 67 Mulberry Street, Springfield, MA 01105.
4.) Worcester Community Veterinary Hospital at 831 Main Street, Worcester, MA 01610
Educational Outreach Program
"Education is the most powerful weapon which you can use to change the world."
Nelson Mandela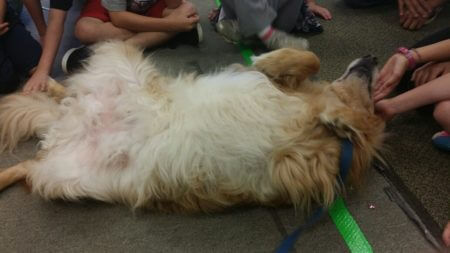 Second Chance's Outreach Program assists the Shelter in accomplishing its vision of becoming "a model shelter, addressing the issue of pet over-population by providing solutions through services and prevention through education." Second Chance's Outreach Program provides education for all ages as a means of promoting animal care, animal responsibility, animal safety, and bite prevention.
Outreach presents programs to schools, libraries, church groups, senior centers, and other community groups. In addition to Outreach visits, tours of the shelter may be scheduled. The educational programs are adapted for kindergarten through adults. Programs are geared to specific participants and needs of the group. Topics covered include the responsibility of owning a pet, how to care for a pet, bite prevention, keeping animals safe, the importance of spaying and neutering and the role Second Chance plays in the community…including animal adoptions, pet food pantries, low cost spay and neuter, subsidized veterinary rate at our Community Veterinary Hospitals, vaccination clinics as well as other services offered by Second Chance.
If you would like to schedule a school/youth group visit at your school or would like to have your group tour our facility, please contact us.

Project Good Dog – helping more pets live better lives – and helping people too. We have partnered up with three correctional facilities: Hampden County Sheriff's Office, NCII Gardner and Worcester County Sheriff's Office to help pets that need training and/or additional assistance prior to adoption! This program was launched in April of 2015 and pairs behaviorally needy shelter dogs with inmates who provide them with 24/7 care and training. They work with the dogs on socialization, basic obedience, housebreaking, and sometimes a trick or two. Not only does it provide benefits to the dogs but it also has positive results for the handlers who learn patience, compassion, responsibility. Many of the inmates say that it also gives them a focus while they transition back into the community. The training the dogs receive while in the program helps them to be more adoptable and stay in their homes.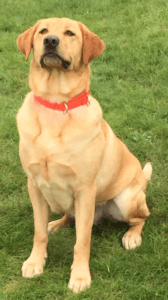 We asked the handlers how they felt about the program and the responses were all positive. One said "While I feel like I was able to help my dog get better, it was him that helped me get better. All those hours spent with him had softened that part of me that had become calloused after so many years in prison, and reminded me that caring about and helping others is an important part of being a member of humanity."
 If you would like to help sponsor Project Good Dog Please click on the donate now button. There are options to help sponsor the program and have your name/company logo appear on our page for 3, 6, or 12 months or you can just make a donation to the program in any amount. Every donation helps! If you have any questions about sponsoring this program please email Lindsay at Development@secondchanceanimals.org.

Watch the short video about the program by clicking HERE
Download our Project Good Dog informational brochure HERE
See the article in the Valley Advocate
See the article in the Sentinel Enterprise
See the article in the MA Corrections
See the article in the Worcester Telegram
See the article in the Boston Globe
See the article in the GoLocal Worcester
See the articles and television news clips on our one year anniversary!
Sponsored by:


Help Operation Puerto Rico Endure
Puerto Rico has staggering statistics:

An estimated 300,000 streets dogs
An estimated 1 million stray cats
120 puppy mills on the island
Euthanasia rates in shelters is as high as 95%.
Statistics provided by Humane Society of the United States
 But there are solutions – spay/neuter, adoption, and education.
Second Chance is embarking on a mission – Operation HOPE (Help Operation Puerto Rico Endure).  What is our plan?
Establish a transport program to help get pets out of shelters to reduce euthanasia.  It is estimated that 95% of pets are euthanized in shelters across the island.  By developing this transport program, we will be able to reduce the shelter's overwhelming population while other solutions such as spay/neuter take hold.
Assist our sister shelter with establishing a high volume spay/neuter program to help prevent overpopulation. We plan to do this by:

Send our highly trained staff to mentor their veterinarians in cutting edge techniques to perform safe high quality high volume spay/neuter.
Assist them with locating medical equipment to help them establish a high quality clinic.
Help them find funding to create a new medical suite to perform spay/neuter and low cost vaccines.

Send volunteers and supplies to help with shelter improvements, enrichment for the pets in their shelter and help with upgrades to their shelter.
Reduce disease through mentorship, providing disease prevention protocols and expansion of vaccine clinics.
Provide enrichment to pets in the shelter through enrichment programs.
About our sister shelter: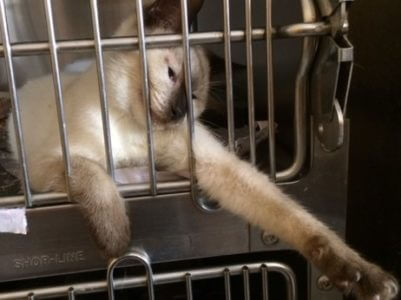 The staff at our sister shelter has amazing dedication and desire to improve the lives of pets.  At Second Chance, we want to help them to create a partnership that will be life changing.
We look forward to hosting our sister shelter in early April for a visit to show them our facilities, protocols and advanced spay/neuter techniques so they can bring this information back to their shelter.
This is a long-term partnership that we are excited about for the animals and the amazing dedicated staff at Villa Michelle.  It is exciting to see the beginning of change in the culture through the establishment of community outreach programs that are helping to provide information on pet ownership and care, the importance of veterinary care, and the humane treatment of animals.
We are grateful to HSUS for having chosen us as 1 of the 11 partners in this exciting program!
Check out the news articles on this project!
Operation H.O.P.E. (Help Operation Puerto Rico Endure)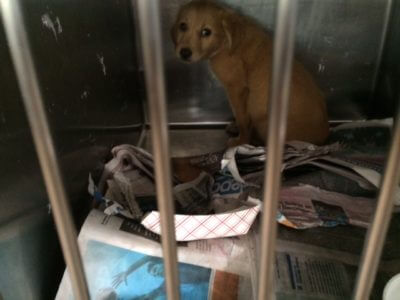 Second Chance Animal Services is honored to be selected as one of eleven shelters in the country by the Humane Society of the United States as part of their Humane Puerto Rico mentorship program.  Funded by a grant from Maddie's Fund, this program is meant to help shelters in Puerto Rico to save the lives of pets.
Want to help support the Spay Worcester Program at Second Chance?


Spay Worcester is a program first developed to help free roaming cats in the City of Worcester.  It was started by Karen Powers, with a grant from Petsmart Charities.  This was the first program to begin to help to reduce the overpopulation of free roaming cats in the City and help the population to be healthier. 
Today it is a program to continue to help to keep the free roaming cat population under control and to provide assistance to the caregivers of these cats.  In 2017 Second Chance took over this program as part of our already established F.A.S.T. program to help get free roaming (feral) cats spayed/neutered.
What is a feral cat? A feral cat is untamed domestic cat. Feral cats are cats that are either born in the wild or were abandoned and reverted to a wild state. Stray cats are not considered feral unless you cannot touch or pick them up. Feral cats will usually run away from you when approached. Feral cats do not live in the house with human contact.
What is a the cost? Second Chance has an all-inclusive package to cover the spay/neuter services (see below).  All cats that come through this program MUST be in a humane trap and will be ear tipped for identification.
How do I get an appointment for the program?  You need to call our Worcester location at 774-243-1234 and we will be happy to help you get these cats spayed/neutered.
What if I am on a limited income and have several outdoor cats?  If you are on assistance and are feeding outdoor cats, we may be able to help you with the cost of spay/neuter assisting you through vouchers or other options.  You need to contact the clinic in Worcester for further details.
Spay/Neuter Program for Feral/Free Roaming/Barn cats (An all-inclusive package):
The cost to spay/neuter feral/ barn cats is $40.00.
This is a comprehensive package which includes:
Spay/Neuter
Rabies vaccine (if not current)
Distemper combo vaccine
Pain medication (given at our clinic)
Flea Treatment
Ear Tip (a small eartip is mandatory for all feral cats.  This helps to identify the cat as spayed/neutered.  Since these cats live in barns etc., this helps to easily identify them from a distance).
How do you trap the cat?
Trapping a feral cat is easy and our staff is happy to show you how to trap a cat.  We have feral cat traps that can be loaned out for a $20.00 deposit. Please call the Community Veterinary Hospital in Worcester at 774-243-1234 or the North Brookfield Community Veterinary Hospital at 508-637-1333 for more details and scheduling.
What to do if you are unable to trap the cat yourself?
If you are unable to handle trapping the cat(s), we can connect you with our trapping liaison who can get an experienced trapper to assist you with trapping.
What you need to know and Instructions for feral cat services:
–  Drop off is between 8:00 AM and 8:30 AM the day of surgery.  Payment is expected at the time of drop off.
–  Pick up is at 3:00 PM the same day unless other instructions are given.
–  ALL cats coming into our feral cat MUST be in humane feral cat traps.  All cats coming into this program will be eartipped for identification.
Not in Worcester but need help?
We have a feral cat program throughout MA that can help with spay/neuter and trapping.  Click HERE to go to our F.A.S.T. program page.
Links We Think You will Like
Purebred Rescue, Out of State Shelters, and Related Sites
Purebred Rescue Lists – Dogs
All Breed Rescue – This is a comprehensive list of contacts in New England (CT,MA,ME,NH,NY,RI) for purebred dogs compiled for Yankee Golden Retriever Rescue
American Kennel Club – This web site offers a list of AKC recognized breeds, breed standards, clubs, breed specific rescue contacts, and a myriad of other related topics. Great all around web site dedicated to the pure-bred dog.

Other Links
Massachusetts state list of approved shelters and rescues – This list is on the Dept. of Agriculture website and is the listing of shelters and rescues approved to operate in the State of Masschusetts.
Assistance Dogs International, Inc. – "Assistance Dogs International, Inc. is a coalition of not for profit organizations that train and place Assistance Dogs." If you are in need of a service dog, this site offers a list of contacts.
Dog Breed Info Center – This site is excellent for those who want to know how a particular breed would fit their lifestyle. Each breed has a page dedicated to it that provides a photo of the animal, its description, temperament, height/weight, health problems, living conditions, exercise, life expectancy, and grooming. You can also search for the perfect pet based on the breed's demands for exercise, grooming, and space, just to name a few.
Other Interesting Animal Links
Dog Friendly – "Travel Guide for Dog of All Sizes." This site lists dog-friendly vacation spots and has great tips for traveling with your dog.
House Rabbit Network, Woburn, MA – Specializing in Rabbit Education and Adoption in Massachusetts, New Hampshire and Connecticut.
Humane Society of the United States
Make Mine Chocolate – The goal of the "Make Mine Chocolate!™" campaign is to break the cycle of acquisition and relinquishment by educating the public about the responsibilities involved in keeping a companion rabbit before a rabbit is brought home.
Apartment Guide – Looking for an apartment that allows pets? This pet friendly housing site helps pet owners keep their pets.
Pet Friendly Housing on Zillow
ASPCA Animal Poison Control – This is the best resource for any animal poison-related emergency, 24 hours a day, 365 days a year. If you think that your pet may have ingested a potentially poisonous substance, call (888) 426-4435. A $65 consultation fee may be applied to your credit card.
NewPet – "NewPet contains a wealth of helpful resources for new, or soon-to-be, pet owners. We have a world of fun tips and helpful hints on where to get a new pet and how to care for the new addition once you bring your bundle of joy home."
No Paws Left Behind – "No Paws Left Behind, Inc. is a focus driven not for profit organization, designed to bring awareness to all communities the silent victims of foreclosure
who have no voice or rights to implement change."
Petfinder – This web site is true to its name. It covers all sorts of pets: dogs, cats, birds, reptiles, rabbits, etc. Non-profit animal organizations and animal control officers can register with Pet Finder and then be able to list animals available for adoption. Petfinder provides extensive links to animal shelters around the country, and maintains a lost and found database as well.
Pet Hiking Safety Tips – ASPCA Article on Pet HIking Safety Tips
Pets With Disabilities – The organization and website have provided support and information to people whose pets suffer from birth defects or have become disabled due to illness or injury. They also have an adoptions page for disabled pets needing homes.
Red Cross Pet Saver App – An app for your phone or device that offers pet first aid info and instructions. Another source for Emergency Preparedness for pets in disasters is on the Red Cross website page.
Senior Dogs Rescue – The Senior Dogs Project web site offers information on adopting a senior canine, and offers great tips for anyone caring for a senior dog. If you have recently lost a dog, this site has a wonderful, touching tribute page.
Recovery Village's article about the benefits of adopting on mental health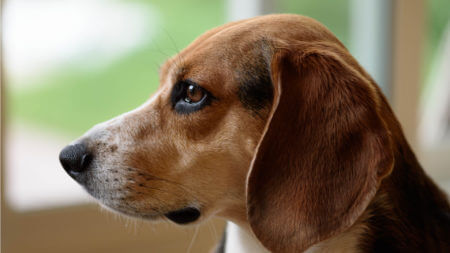 Lost and Found Pets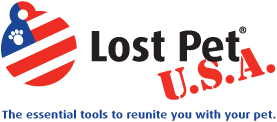 Lost Pet Checklist
Act Fast!
1. For dogs: visit Lost Dog Search – a comprehensive website for finding a lost dog.
For cats: visit Cats in the Bag – a comprehensive website for finding a lost cat.
2. Contact the Animal Control Officers in your town and all surrounding towns, or call the Police Departments. Visit our MA Animal Control Officers List for phone numbers.
3. Contact veterinarians in your town and surrounding towns, including the vet hospital that handles off hour emergencies.
4. Contact all local animal shelters in case someone finds your pet and turns it into the shelter.
5. Post flyers with pet's picture ASAP (pets can travel many miles in a day).
6. Place a Lost Ad in the local newspapers (many papers let you place lost ads for free).
7. Post Your Lost Pet on these websites.
8. Visit Sherlock Bones for other excellent suggestions for finding your pet!
If you think your pet has been stolen: www.doggiemanners.com
Found Pet Checklist:
1. Contact the Animal Control Officers in your town and all surrounding towns, or call the Police Departments. Visit our MA Animal Control Officers List for phone numbers.
2. Contact veterinarians in your town and surrounding towns, including the vet hospital that handles off-hour emergencies.
3. Contact all local animal shelters in case the owner has called the shelter to report their pet lost.
4. Post flyers with pet's picture (leave out some details so you can screen callers to make sure it is indeed their dog.) You may tailor the lost flyer for the found dog.
5. Place a Found ad in the local newspapers (many papers let you place found ads for free). Again, leave out some details; may use "call to identify".
6. Post the Found pet on these websites.
Found A Pet With A Tattoo? Contact:
National Dog Registry: 1-800-637-3647
Tattoo A Pet: 1-800-TATTOOS (1-800-828-8667 or 1-800-828-8007)
I.D. Pet: 1-800-243-9147
Looking for your local animal control officer?
It is best to contact your local police department to find out who your animal control officer is for that city/town.
Elderly Pet Owners
Subsidized and Elderly Veterinary Care
Second Chance offers veterinary care at subsidized rates for those that qualify.  This is very helpful to those who are living on fixed incomes.  To learn more about our Wellness Center in North Brookfield or our other locations, programs and if you qualify, go to our veterinary information pages by CLICKING HERE.
Homebound to the Rescue

This program began as an extension to our Pet Food Pantry program that provides pet food to local food pantries. We found that in addition to pet food, elderly need assistance with basic pet care during these tough economic times.
Many of the elderly cannot afford to provide basic medical care for their pets and/or don't have the transportation available to get their pets to a veterinarian. This program assists pet owners by providing the services right at their doorstep. By going to elderly housing areas, we are able to help the elderly to keep their pets healthy and up to date on vaccines. This prevents the elderly from having to choose between their pet and putting food on their table.
Thanks to a grant from the Banfield Foundation we are able to offer this program to help pets and their loving owners! If you would like further information on this new program, please email us.
Testimonials
"I really wanted to thank you, your staff and 2nd Chance for providing the wonderful Homebound to the Rescue program to our tenants here at Lincoln Village. Your staff was amazing and so very professional and kind. As they may have told you, many of the pets that were seen probably hadn't seen a vet in a long time because of the cost and lack of transportation. Again thanks to all. You are truly appreciated." Darlene D.
SENIOR ADOPTION PROGRAM
If you are looking for our senior adoption program, please visit our adoption section.  Information on our senior discount program can be found under the "fees" section.