News on Second Chance Animals
You saw it here
News
01/25/2019

Program prepares dogs for adoption while helping handlers
LUDLOW, MA (WGGB/WSHM) – A program pairing inmates with dogs up for adoption is proving to be a real success.
It's a partnership between Second Chance Animal Services and State Correctional facilities, now in its fourth year.
Wilmer Uroza gets plenty from Freedom Pups.
"It builds character," Uroza tells us. "It teaches you to be more patient, [and] more tolerant. There's a lesson in everything. It makes me a better person, more caring father."
He is one of the many inmates at the Pre-Release Correctional Center in Ludlow, and he takes part in a program that helps prepare him for the real world, but also helps dogs find a forever home.
"He loves to fetch," continued Uroza. "Loves to play around, [and] really friendly. He's trained too."
The dog he's currently working with is a pitbull named Roscoe, who is one of two currently up for adoption.
Lindsay Doray with Second Chance Animal Services in Brookfield is who provides the dogs.
"When I show up," stated Doray. "It's, 'Are we getting new dogs today? Who's coming?"
The other pooch ready for a home is Deer, who Lindsay says also graduated the program.
"You can meet Deer," says Doray. "See if he'd be a good fit for you."
Lindsay tells Western Mass News the training the dogs receive during this two month "lock up" is better than a kennel.
That's because they get to see what life with an owner is actually like.
"When they come here," said Doray. "These guys are with them 24/7. They're able to take them out for longer walks, getting affection, [and] playing with their toys."
Sherrif Nick Cocchi runs the Pre-Release Center, and knows the benefit of having a dog around.
"I know how they can impact and change your day," stated Cocchi. "Just with a simple, welcoming bark or pat, or you spend time with."
That impact Wilmer has felt first-hand, and, though he says it's tough to say goodbye, he keeps this in the back of his mind.
"The fact that," Wilmer tells us. "I know he will be adopted, not going to be in a kennel anymore, gives him a second chance of having that opportunity to become loved and cared for the way they should be."
Second Chance adds that, because they are a non-profit organization, they do rely on donations to keep things running.
Right now, they're looking for supplies for dogs, like Roscoe and Deer, that are still waiting a permanent solution.
To find out more about dogs that are looking for a forever home at Second Chance, click or tap here.
01/10/2019
Second Chance Veterinary Hospital in Springfield having problems with constant vandalism
SPRINGFIELD, Mass. (WWLP) – A local animal hospital is having problems with constant vandalism.
Second Chance Veterinary Hospital has been vandalized multiple times since moving into their Springfield location in May.
Their fence was ruined again last Saturday, the 4th time it's happened. A window was also shot out with a BB gun.
This is not only a nuisance for the non-profit animal hospital, but it's also affecting their budget as well.
"We rely heavily on donations and what not so whenever something gets vandalized, it takes away from funds that are allocated for pets in need," said Julie Sullivan, Second Chance Community Veterinary Hospital director.
The animal hospital has installed signs and security cameras. But so far, the cameras have not prevented property damage.
Springfield Community Veterinary Hospital Grand Opening
Daya Reunites With Her Family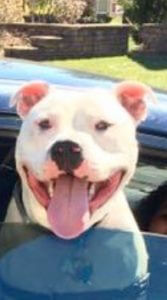 A Second Chance for Barkley
| | | |
| --- | --- | --- |
| | In order to download our newsletter you will need to install Adobe Reader.  Please click image and follow instructions: | |
2016

January
June
October
 Available for Download
 Available for Download
 Available for Download
2014

January
May
October
 Available
for Download
 Available
for Download
 Available
for Download
Want Videos? Here they are!