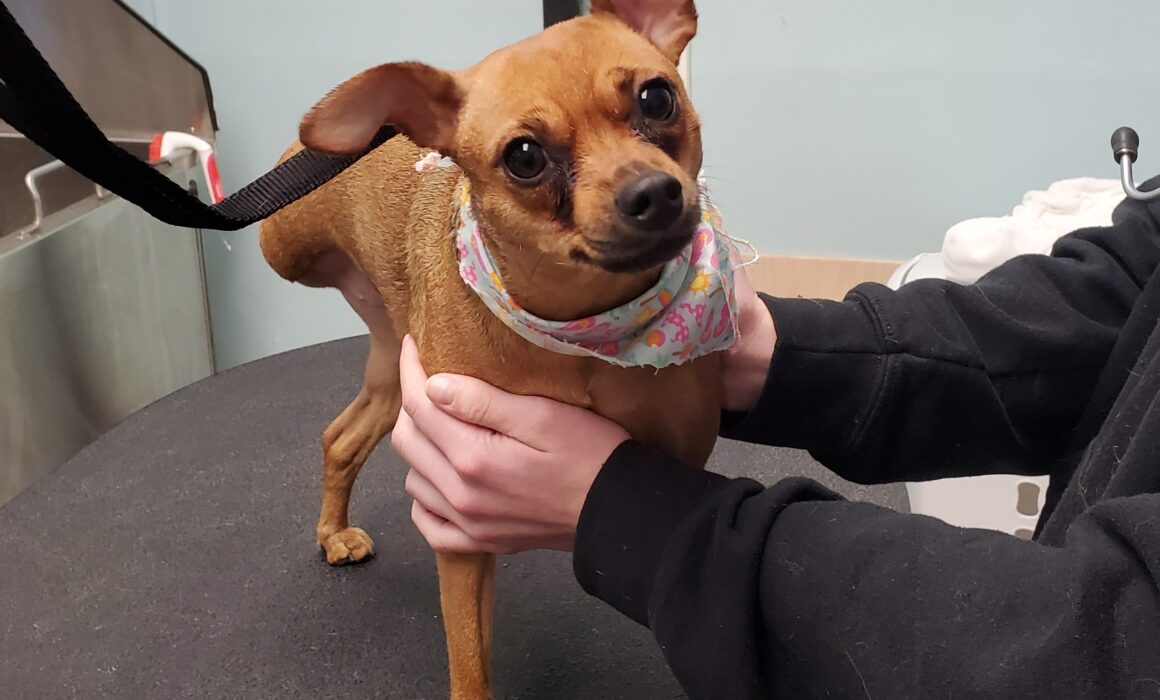 Grooming Comes to Southbridge Second Chance Veterinary Hospital
Subsidized Rates Now Available for Grooming Services
Grooming is not just about making your furry family member look good. It can also play a vital role in their overall health and help prevent a wide range of issues that can affect their quality of life. We are now offering dog grooming services at our Southbridge Community Veterinary Hospital with subsidized pricing for those that qualify.
While grooming needs vary by breed, grooming can be a very important part of keeping pets healthy. Regular grooming helps remove loose hair, dirt, and debris from your dog's coat, preventing matting and tangles that can lead to skin irritation and infections. It also stimulates blood flow to the skin, promoting a healthy, shiny coat.
Second Chance has taken in many long-haired shelter pets in dire need of grooming. The before and after photos are remarkable, but what really stands out to me is how grooming can bring out the spunk in so many pets. Grooming can also help prevent painful conditions like ingrown nails, ear infections, and dental problems and helps detect any unusual lumps, bumps, or skin changes that may indicate an underlying health issue. Catching these issues early on can help prevent more serious problems down the line.
It's for the latter reasons that we've added subsidized rates on grooming services to help pets live better lives. All our hospitals have been offering subsidized rates for veterinary care as part of their mission to keep pets in their homes and out of shelters. We recently added grooming to our Southbridge educational hospital so Bay Path Vocational/Technical High School students in the veterinary science program could learn about grooming alongside experienced groomers.
Hospital Director Shellina Meixner is thrilled to be able to offer affordable dog grooming. We've also added walk in nail trims for only $10 during our grooming days – dog owners must provide a valid rabies certificate for all grooming services.
Overall, regular dog grooming is a crucial part of pet care that should not be overlooked. Whether you do it yourself or take your pup to a professional groomer, the benefits are clear: a happy, healthy, and well-cared-for furry friend. Pet owners who would like to take advantage of Second Chance's grooming services can call 774-318-1101 to schedule an appointment.
Walk-in nail trims are also available Mondays, Wednesdays, and Fridays from 8am to 4:30pm at the Southbridge vet hospital, 700 Worcester Street, Southbridge. For more information and pricing, visit our Grooming Page.