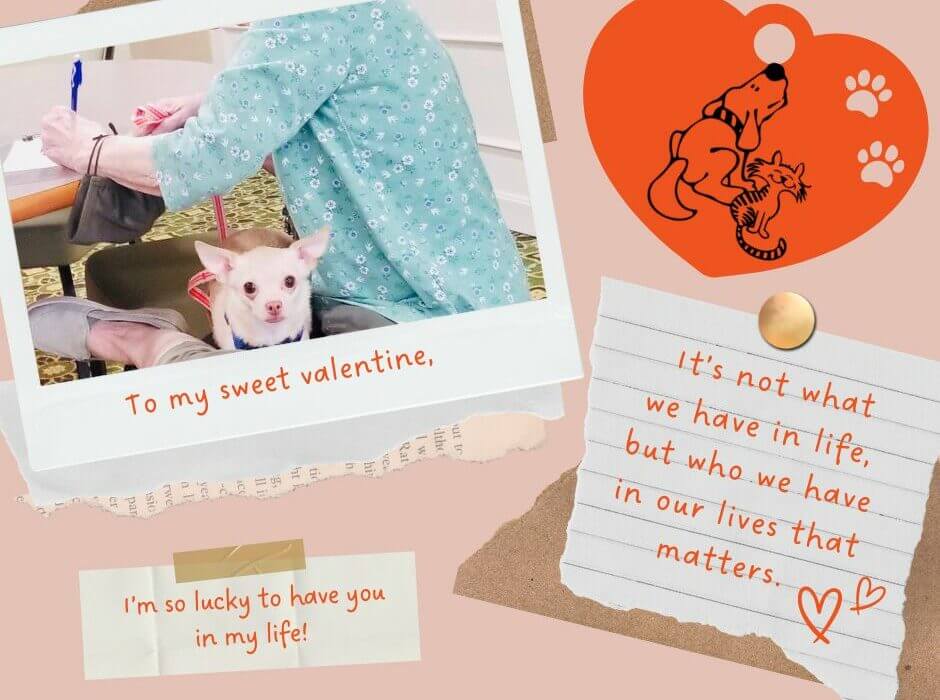 This Valentine's Day, you can show your love for a fellow animal-lover by making a Valentine donation in their name to help pets.
Your gift will help keep pets and seniors together through Second Chance's Homebound to the Rescue Program that brings veterinary services to low-income senior communities at no cost.
The program works with community management to offer free exams, vaccines, and testing. The program is funded entirely through the generosity of donors and grantors including the Banfield Foundation.

When you make a gift, you'll receive a link to print a Valentine's Day card to give to your loved one, announcing your generous gift.