Donate so Second Chance Animals can help
a little means a lot
Donate to help pets in need!
"Your support means so much to us, and our ability to help pets in need means so much to them."
Second Chance Animal Services is a non-profit 501c3, that operates multiple locations including a no kill animal shelter, veterinary clinics to help pets in need, low cost spay/neuter, community outreach programs, educational programs in schools, a pet food pantry and more.  Second Chance helps over 37,400 pets a year. For your records, our tax ID is: 04-3490671
Thank you for donating to support our mission! Payment can be made by clicking the donate button above. You do not have to have a PayPal account to securely use your credit/debit cards.
Donor Privacy Policy
We Respect Our Donor's Privacy
Second Chance Animal Services has a deep commitment to the privacy of our donors.  Whether the donation is in-kind or financial, we will not sell, share or trade our donors' names or personal information with any other entity, nor send mailings to our donors on behalf of any other organizations.
This policy applies to all information received by Second Chance Animal Services, both online and offline, or on any platform of payment.  To the extent any donations are processed through a third-party service provider, our donors' information will only be used for purposes necessary to process the donation.
We use industry standard safeguards to protect your information. Many donors use credit cards for donations. We protect the security of credit card transactions through the companies we use to process credit card transactions, those companies use encryption and other appropriate security measures.
Donate with PayPal!
Be a Monthly Pet Pal Champion!
Every year we help thousands of pets in need. We couldn't do it without you. Today, you can help us save the lives of even more animals.
Pet Pal Champions are at the heart of the life-saving work we do for pets every single day. By becoming a monthly donor, you will join a special team of people who love animals and are champions for pets in Massachusetts.

As little as 34 cents a day can change the life of a pet in need

Pet Pal Champions' monthly donations add up!
Here's what your donation can do over the course of a single year:
50¢ per day ($15/month) can provide vaccines and flea treatment for a shelter pet.
$1 per day ($30/month) can provide spay/neuter surgeries for 10 dogs and cats, reducing the number of homeless pets in our community.
$2 per day ($60/month) can provide subsidized veterinary care to 5 dogs and cats, ensuring that people on fixed incomes do not have to surrender their beloved pets because they can't cover veterinary costs.
$2.50 per day ($75/month) can provide 30 dogs and cats with the opportunity to find a forever home through our adoption programs.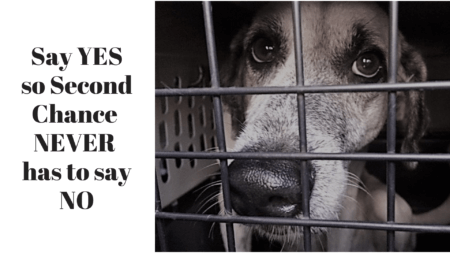 Benefits of monthly giving:
Helping more pets in need: Your monthly gift helps us save more animals' lives by reducing staff time needed to process donations. Every penny you give each month goes further to help pets in need.
Satisfaction: Knowing that you are part of a select team that is helping to save animals' lives feels good!
Easy access to your giving account: You can increase, decrease or cancel your monthly donation at any time.
Special updates: Each one of our Pet Pal Champions will receive a welcome kit and special updates throughout the year.
SAVE STAMPS, TIME AND MORE LIVES!
Monthly giving makes sense and takes only cents a day!
Become a Pet Pal Champion and sign up to make a monthly gift today.
Prefer to send the information by mail? Simply fill out this form and mail it to the shelter. Your monthly donation will help to save more lives. Join Pet Pal today and be a part of helping pets in need!
Thank you for donating to support our mission! Payment can be made by clicking the donate button below. PLEASE NOTE, you must click the "I would like to make this a recurring gift" box in order for the payments to be processed monthly. Then choose the number of payments (months) you want to do. You can change the amount/frequency/etc. at any time. You do not have to have a PayPal account to securely use your credit/debit cards.
Please Give to Second Chance Animal Services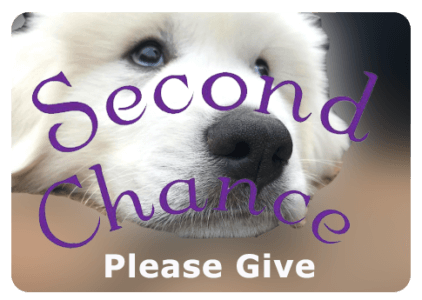 Second Chance Animals Wish List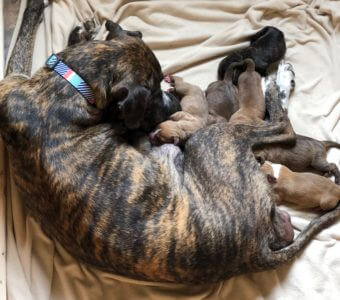 You can download a printable version of our wish list here
Office Supplies
Avery (or similar) 2″ x 4″ mailing labels
Clip boards
Copy paper 8.5 x 11 (letter) white
Two Pocket Folders
Mailing labels (30 per page type – any brand)
Rubber bands, envelopes, tape, pens
Postage stamps – books or rolls
Gift Certificates to Walmart or Staples
Batteries: 9 volt, C, AA, AAA
Manila envelopes (9×11 or 10×13)
Ink for Epson Workforce 3640
Masking Tape (or other similar type) for marking crates
Kennel Supplies
Dog/ Cat Toys
Leashes, Collars, Gentle Leader
Poop bags
Pooper scoopers
Puppy Pads
Slip leads heavy duty
Squeegees (hand and floor)
Kitten Chow dry
Dog and cat food, especially bland pet food available at Veterinarian offices such as Purina EN, Hills ID, Eukanuba Low Residue
Kuranda Dog and Cat beds and Cat towers- we are especially in need of small and medium size beds for dogs, and beds and towers for cats.
Cat Food (canned) Donations of gift certificates for restaurants, goods and services or new merchandise (to help support our fund raising events
Cleaning Supplies
Outside hoses
Air fresheners (aerosol or solids)
Laundry detergent
Bleach
Brooms
Toilet Paper
Pet friendly ice melt
Clean Towels (new or used)
Mop heads (industrial size)
Paper towels (lots of them!)
Trash bags (tall kitchen-white or black)
Scrub brushes
Swiffer WetJet refill pads and liquid shark mop pads
Lint rollers
Mr. Clean Magic Erasers
Miscellaneous
Gas cards
Park benches and picnic tables (for dog park)
Wicker Baskets Large
Lawn mower
8 foot ladder
Plastic storage containers (preferably clear) Large
Trash Buckets (kitchen size)
Medical
Advantage or Revolution for fleas
Digital Baby Scale
Thermometers (wall, refrigerator)
Grooming Clipper blades (#40 A5)
Pill pockets
Karo syrup
Exam Gloves (lots of them-any size
Refrigerator, Apartment/Small
Rubbing Alcohol
Hydrogen Peroxide
There are several ways you can memorialize a loved one, both human and pet. Your memorial donation will help pets in need, making a difference in the lives for so many. Thank you for memorializing a loved one by helping pets in need.
Donations in Lieu of Flowers
A memorial for a loved one.
Animals can greatly and positively affect the lives of people they touch. If you have lost a loved one and wish to make a donation in their memory to Second Chance, please give us a call or send us a note with your loved one's name and the name and address of the family member who should receive the list of donors. Second Chance will send each donor a thank you card for the donation. In addition, we will send the family a list of donations received in the loved one's name. It usually takes a few weeks to get in all the donations. All donations are tax deductible.
Planned Giving
"There is no disease or condition of companion animals that takes more of their lives than euthanasia." Janet M. Scarlett, DVM, MPH, PhD, Professor of Epidemiology at Cornell University.
With an estimated 5-6 million pets euthanized each year, our task is an enormous one. We are committed and ready for the challenge. From our humble beginnings in 1999 as a system of foster care homes to the opening of our Adoption Center in 2002 and on to the opening of our Wellness & Education Center in Nov. of 2010, we continue to develop new strategies to bring about the change we all want for our animals.
There are a number of ways that Estate Planning can be accomplished including Bequests, Charitable Gift Annuities, Pooled Income Funds, Life Insurance, Property and others. We can offer you assistance in deciding which options are best for you and your family. Please contact us. Your gift can help us to continue our work.
We are often asked how to add Second Chance into supporters wills. It is a simple addition to a will language that would say something like:
The language to be suggested for wills can be as simple as: "I give the sum of: ($_______.00) dollars to the Second Chance Animal Services, Inc., presently of 111 Young   Road, P.O. Box 136, East Brookfield, Massachusetts."
or for property:  "I leave my real property located at ________ to the Second Chance Animal Services, Inc., presently of 111 Young Road, P.O. Box 136, East Brookfield, Massachusetts."
Second Chance earns money when you use this link to search and purchase items through Amazon.com
Or, use Amazon to fulfill our Wish List!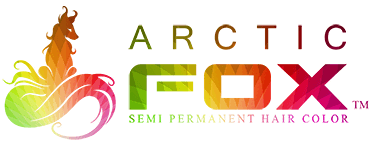 Arctic Fox is a proud supporter of Second Chance and offers high quality semi-permanent hair color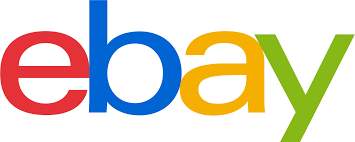 Purchase an item on the Second Chance eBay page and the seller will donate 10% to 100% of the final sale price to the shelter! You can be a seller or a buyer to participate! Click here for eBay Giving Works
Does your dog need a vacation? Ruff Guide to the United States features 365 of the best places to stay and play with your dog in all 50 states. Whether your pooch prefers to 'ruff it' on a hiking adventure or sit in the lap of luxury at a five-star resort, the assortment of trips in this book is sure to have him (and you) begging for a vacation! When you enter code "SCAR" at checkout, you'll get free shipping, and we'll get a $10.00 donation for each book sold! Shop Ruffguides.com
Shop Sirius Republic
Every time you shop with Sirius Republic, (custom dog products) enter the rescue code "RPSC71" and they will donate a portion of the proceeds from the sale to Second Chance!
Fine Art Portraits of your Family by Michael Stone Portraits
Because your family is so important…..
Help support the Second Chance Animal Shelter. Each person who donates $100 will receive a $500 gift certificate that includes a location portrait session at their home or location of choice either indoors or outdoors (regularly $250; 1.5 hour radius of Worcester, MA; further with a nominal fee) and then use the remaining $250 for selection of portraits. We ask that certificates are Non Transferrable, may not be combined with other offers, cannot be used for publicity headshots. Must be mentioned at time of donation. 

BOGO Bowl – "You buy a bag and we give a bag to a pet in need in your community." So BOGO Bowl to help feed the pets at Second Chance!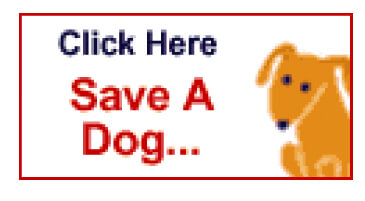 Support SCAS through iGive.com! Follow the iGive.com link to order from your favorite stores, and make a donation to Second Chance at the same time!
BUY BISSELL PRODUCTS AND HELP PETS TOO!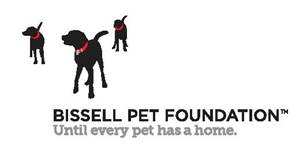 Every time you shop at Bissell, you can donate to Second chance!  Click here for more details of the Partner for Pets Program or Click the icon above to go to the Bissell Partners for Pets site.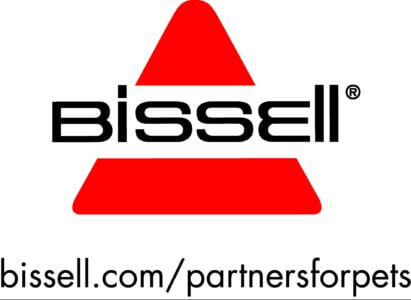 Please use this link to shop at ShopForShelters.com to link to our store. We thank you for your participation in Shop for Shelters and look forward to working with you to support your efforts to care for and support animals in need.
Visit Odie & Board to order your custom ornaments that save lives.  20% of all sales through this link will be donated to Second Chance.  More ornaments to choose from
Donate a Car!

Donate Shoes

CARS accepts car, truck, RV, boat, motorcycle, or other vehicle donations for Second ChanceAnimal Shelter! You can call them toll free at 877-721-PETS (7387) to place a donation or you can place an online donation through Second Chance's CARS landing page

Second Chance is now collecting your used shoes to help raise funds for the shelter. We accept all types of shoes that are in wearable condition. Please no moldy or shoes with tears or rips. These shoes will be recycled to help raise funds for Second Chance pets. You can bring these shoes to either of our locations and thank you!
Sign up for ADT Home Security today
and Second Chance can make a $125
commission on sales completed by
ADT.
Call 1-877-811-3616 and give the code
A23812 along with your name, phone
number and address and they will
provide details on how your purchase
can help Second Chance. Download the Information Sheet

Fresh Step Pawpoints

Please save your pawpoints from Fresh Step Litter and bring them in to Second Chance! 

You can also donate your pawpoints on line for free litter for our shelter as well! 

As an added bonus, we will get 50 bonus points if you use our shelter code "SHELTERBONUS639"!     

Click here>TAGG IT Pet Tracker

Search the web and raise a penny for Second Chance!  Click the image above and/or below to set up your Search bar(s)
Recycle Your Cell Phones, Ink Cartridges & More!

We accept the following items for recycling:

Used, Broken or Unwanted Gold Jewelry

Cell Phones

Ink Jet / Toner Cartridges

Laptop and Netbook Computers

IPads and Tablets

Apple iPods and MP3 Players

Digital Cameras and Lenses

Digital Video Cameras

Handheld Game Systems

Game Consoles (Wii, PS3, Xbox, etc.)

Range Finders and SkyCaddies

Mobile Hotspots, 4G USB Air Cards and MiFi Devices

Graphing Calculators

DVDs and Video games

Portable DVD Players

Digital Picture Frames

GPS Devices

Radar Detectors

Kindle and Sony Book Readers

All manufacturers and models accepted! Mail to Second Chance or drop them off in person. Our address is Second Chance Animal Shelter, P.O. Box 136, 111 Young Road, East Brookfield, MA 01515. We will ship them to participating companies and get paid via check or gift card for recycling them through various programs.
Party for Pets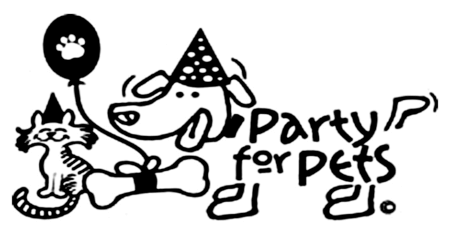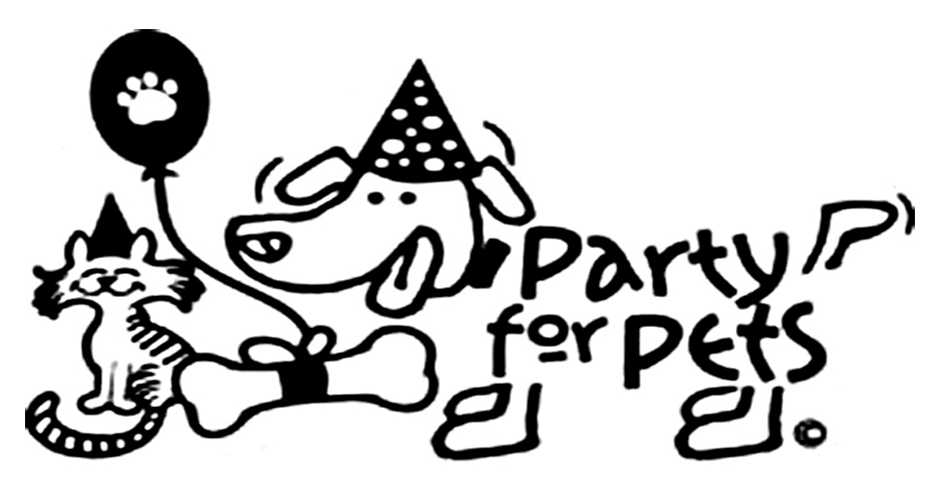 Second Chance has a program that recognizes kids who give back to the animals called "Party for Pets." This program shows children that even at their young age, they can make a difference in the lives of homeless pets. This program provides a party package for kids who are having a birthday party and are asking for gifts for the shelter pets instead of themselves. The kit includes party favors and a t-shirt for the birthday girl or boy.
In addition, when kids bring the pet gifts to the shelter after the party, they will get a tour of the shelter and any pictures or written reflections on why they chose to have a "Party for Pets" will be featured on the Star Supporters webpage. "Second Chance Party for Pets is a wonderful and fun way to involve children in helping homeless animals" stated Carol Kelley, an Educational Outreach Coordinator. "It is also a great first step that allows children to think about and participate in a community service program".
Are You Ready to Party for Pets? To get your Party For Pets birthday kit just Click here
Want to spread the word? You can dowload our Party for Pets poster here
Party for Pets recognized by the Examiner: "Entertaining idea: Birthday parties for a good cause" By Paula Slade, Jul. 12, 2009
TheDailyLeicester.com: Six year old helps Second Chance Animal Shelter (July 20, 2011)
Party for Pets Testimonial:
"My daughter Madison turned 9 on January 23rd. We had recently gotten a new kitten and found information from Second Chance about having her spayed. While online, I saw your "Party for Pets" information. My daughter cries when she sees the ASPCA commercials on television and always asks how she can help the animals. I came home that day and told her about the "Party for Pets" and she immediately decided that's what she wanted to do. I contacted the shelter and was sent the party package of favors and her t-shirt. Once we received the package we began planning, she came up with lots of great ideas! We played all kinds of animal games, including animal bingo and a word search about ways to protect our pets. We also made "Happy Socks" for shelter cats and peanut butter dog cookies for valentine's day. It was amazing! She invited 10 friends to her party, I can't believe the donations they brought for the shelter! My dining room table was full of "stuff" from toys to food, and everything in between. The kids had a great time and Madison is so proud of all the items she will be bringing to the shelter. Madison is looking forward to bringing all the donations to the shelter and getting her "tour"! Thank you so much for allowing us this amazing opportunity!" Dawn L. and Madison
Corporate Sponsorship
Be a Corporate Sponsor!
We could not provide all the programs and services that we do without donations, grants, and sponsors.  If your company would like to get involved with sponsoring a pet, program, event or service, please contact us at director@secondchanceanimals.org
We hold several events throughout the year that we are always looking for sponsors for.  In addition, we have our mobile adoption and veterinary services that we are always looking for locations to host these events and also help with donation drives etc.  Please contact us for more details.  The more hands who help, the more paws we can help!
Kennel Gate Sponser
Become A Kennel Gate Sponsor!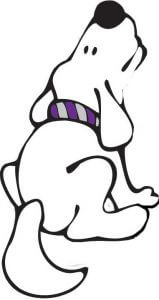 Whether you are a business that wants to show your support or an individual that wants to memorialize a loved one (person or pet), this is a wonderful way to help homeless pets. You can sponsor a dog kennel gate or a cat cage. Your plaque is displayed prominently on the front of these places.
Sponsorship cost is $250.00 for a dog kennl and $150.00 for a cat cage. These sponsorships are for one year and are renewable. You can renew these sponsorships each year for $100. or $180. for two years. It is a wonderful way to support the shelter and the pets we help.
To sponsor a kennel gate, please download and print the attached form to tell us how you would like the plaque to read. And, thank you, for helping us to help more of them have a Second Chance at life!