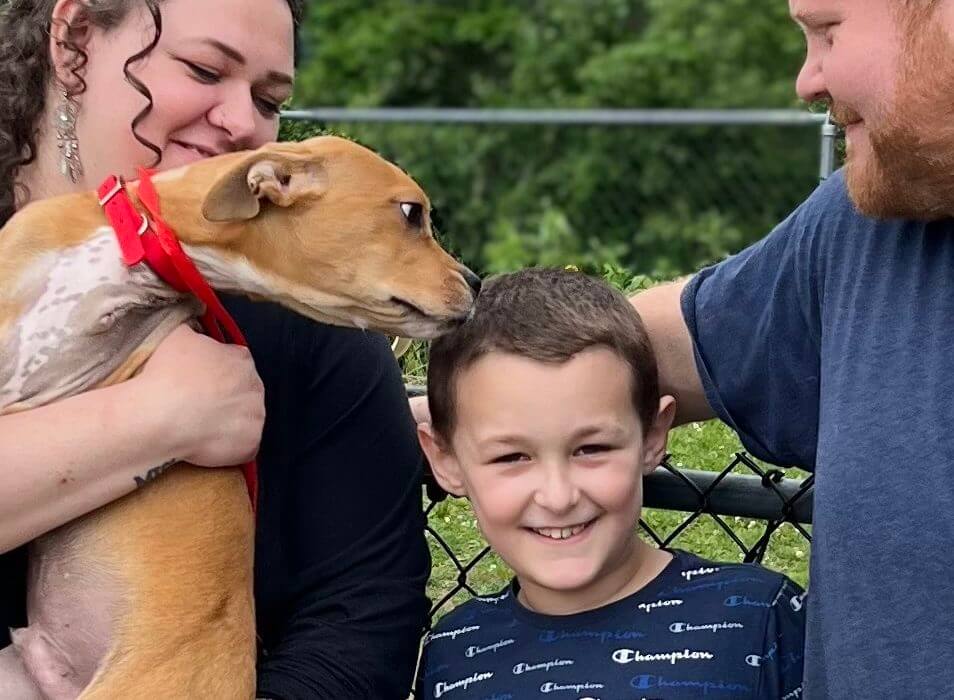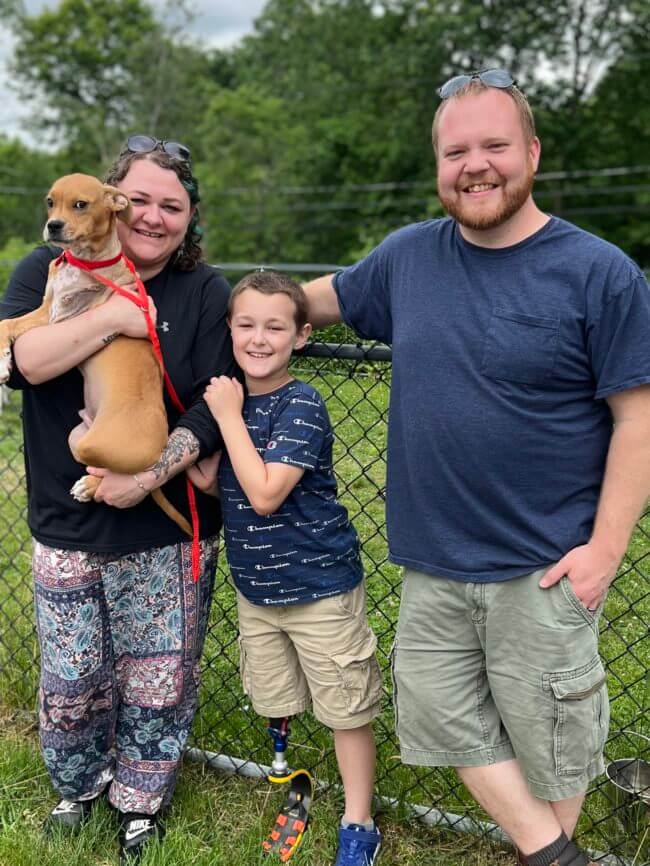 A shelter dog who had amputation surgery for a birth defect has found a forever home with an eight-year-old boy who can relate.
11-week-old Baby Yoda arrived at Second Chance on transport last month from a crowded Missouri shelter with a congenital defect. He was born without a radius in one leg. As you can see in the photo below, his leg was abnormally shaped and shortened. He could not bend it or place weight on it and when he tried to use the leg, it caused him to contort his body which put him at risk of arthritis and injury to his body.
Baby Yoda's surgery was successful. In no time, he was hopping around like a champ, ready for his 'second chance.'  That chance came when a family saw him on our website and rushed to meet him. It turns out their eight-year-old son had something in common with Baby Yoda:
"We were browsing the shelters and came across Yoda. My eight-year-old son had an above the knee amputation due to being born with a birth defect, more specifically, with only one bone in his leg rather than two.  Baby Yoda would make a perfect addition to our family."
 
We are grateful to everyone who contributed to the fundraiser to make Baby Yoda's surgery possible, and we are thrilled that Baby Yoda has found such a perfect forever home.