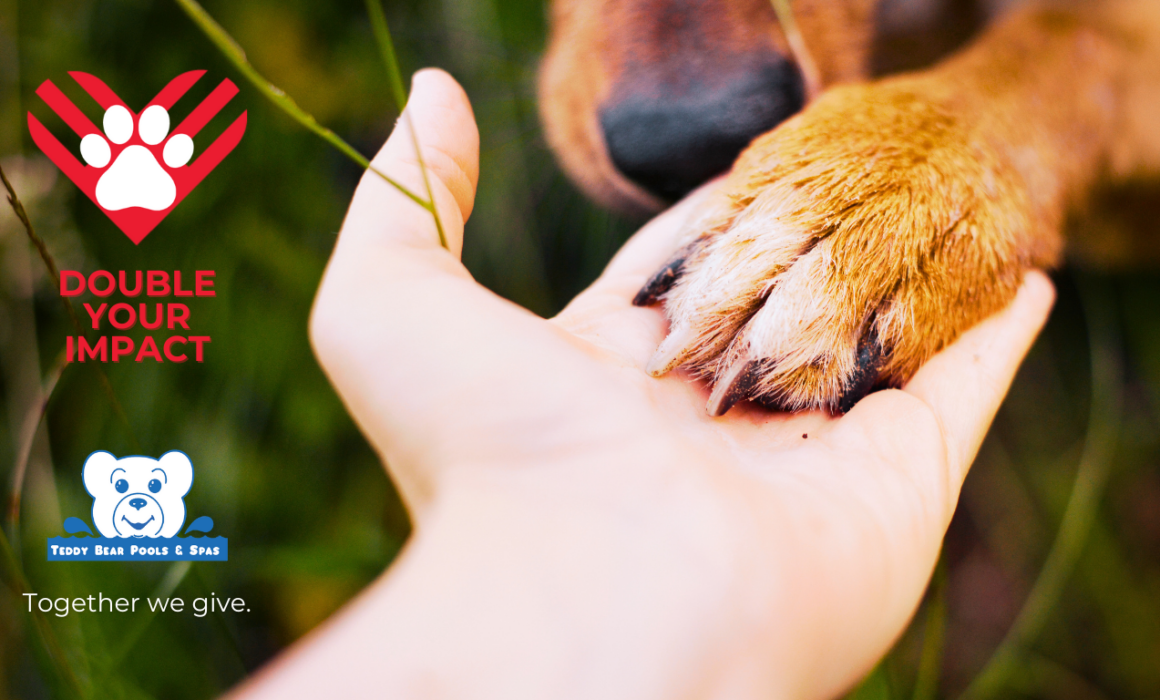 2X Giving Tuesday Match Starts NOW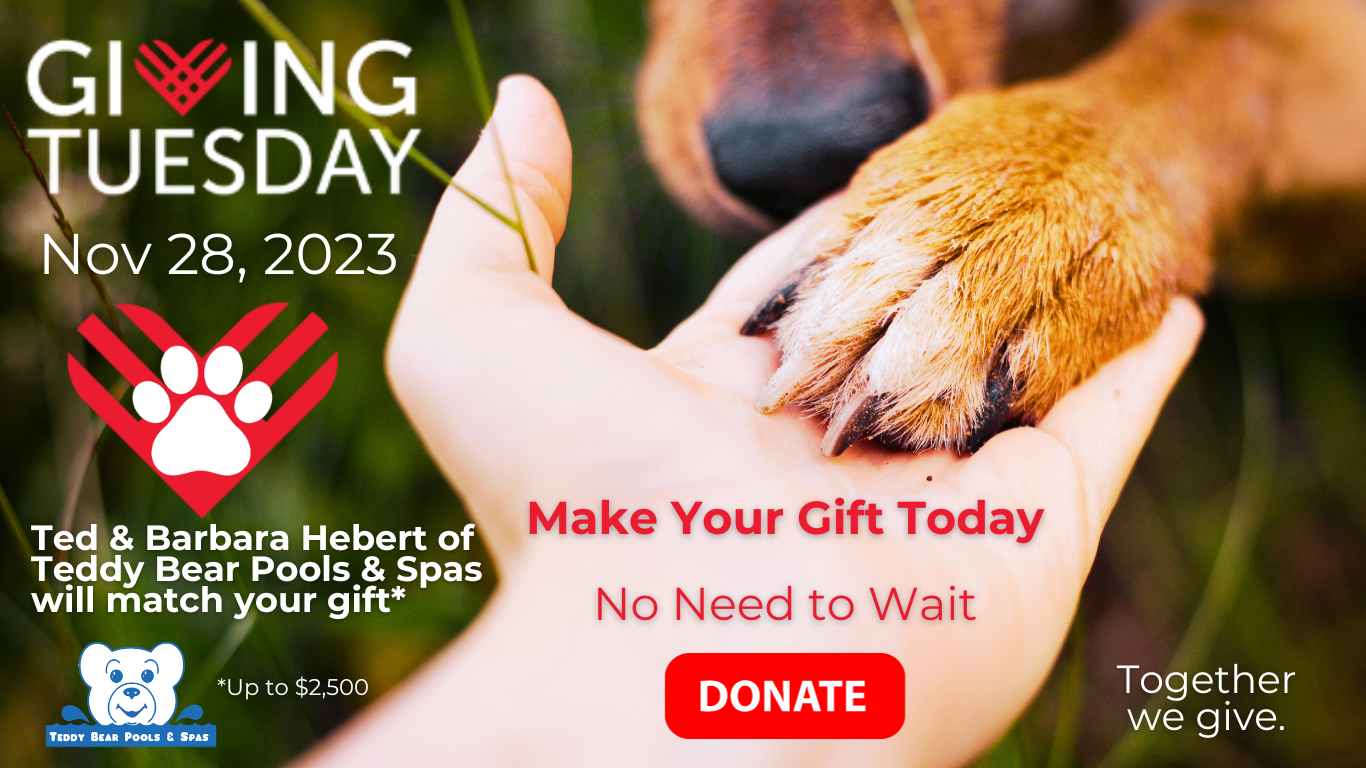 This year for Giving Tuesday, Ted & Barbara Hebert of Teddy Bear Pools & Spas are matching up to $2,500 in donations to help pets like Natty. This sweet pup came to us with one of the most serious and painful injuries a dog can face – a degloving injury to his leg. Skin and tissue were torn from the bone and muscle, leaving his limb exposed and vulnerable.
Thanks to caring supporters like you, we were able to give Natty the emergency surgery he needed. Natty went on to make a full recovery and is just one of the over 45,000 pets Second Chance will help this year and we couldn't do it without you!
Your gift:
helps homeless pets like Natty get the medical care they need so they can find a home.
keeps pets in their home with the people they love by giving pets access to the highest-quality veterinary care at one of our four Community Veterinary Hospitals that offer subsidized rates to underserved communities.
feeds hungry pets whose owners are facing financial struggles through the Second Chance pet food pantry program.
Pets and pet owners are being trounced by a trifecta of high inflation creating food insecurity, rising housing costs that result in housing insecurity, and the ongoing veterinary care crisis as burnt-out professionals continue to leave the field. We can't let them down and we hope we can count on your continued support.
There's no time to wait! Make your Giving Tuesday gift now and it will be matched to change the life of not one, but 2 pets.