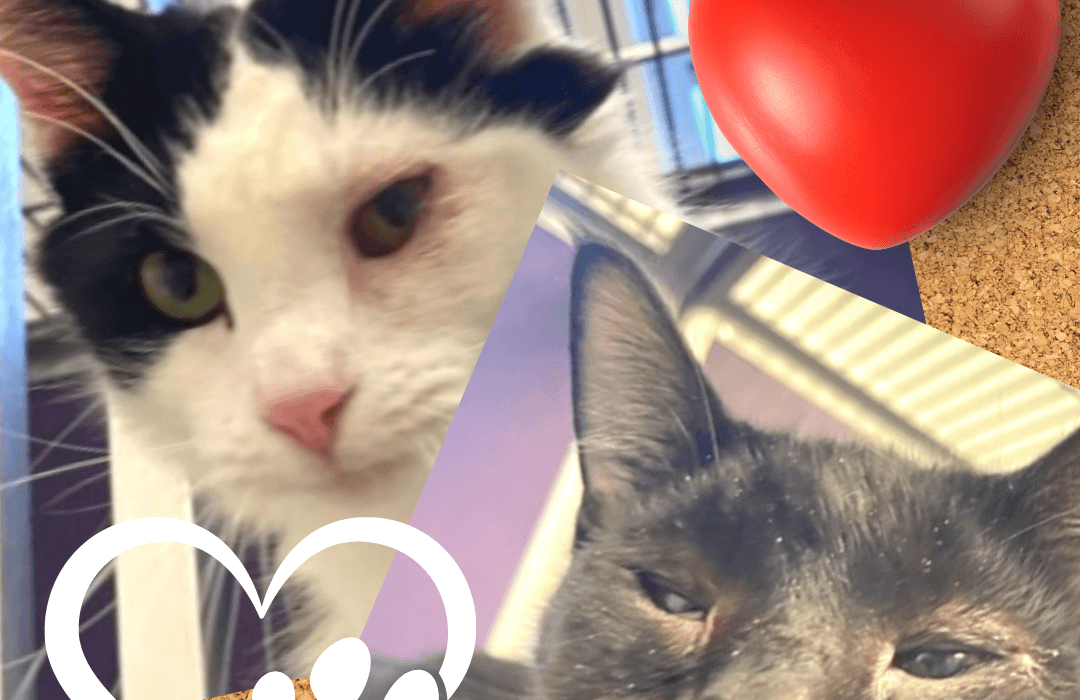 These two sweeties named Bugs Bunny and Leif came to Second Chance from a crowded Georgia shelter. They are both suffering from a very painful eye condition called entropion. This is when the eyelid is rolled in, causing the haired portion to rub the surface of the eye. You can see that poor Leif, the black cat on the right, has it much worse.
When they arrived, both had developed secondary infections which we've been treating. Now they are ready for their life-changing surgeries so they can get their 'second chance.' They are being cared for by our amazing Almost Home team who tell us that Bugs Bunny loves to ride on shoulders.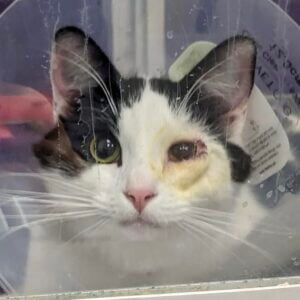 Bugs was able to get his surgery this week, but may need an additional surgery to fully correct the painful condition.

Please help them get the surgeries they need so they can be the amazing family pets they long to be. If you are able, please consider making a donation to help Bugs Bunny and Leif, and pets like them, to get the care they need.