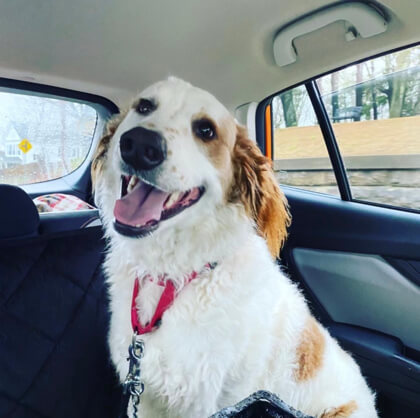 Second Chance Animal Services helped a record-breaking 44,017 pets to live better lives in 2022. We credit our caring and compassionate staff, volunteers, and supporters, but also the great need for help from area pets for the astounding results and know that there is still much work to be done.
Second Chance CEO and founder Sheryl Blancato is deeply grateful to everyone who made this possible. "I am probably biased, but I think we have the most amazing team of employees and volunteers anywhere. Our supporters truly care about animals. Many people don't know this, but I personally open nearly all envelopes that arrive at Second Chance, and I'm heartened to read the beautiful notes that accompany some donations. We couldn't do all that we do without the support of these three groups."
Unfortunately, there's no time to rest. Given the current economic climate, we know the need will only grow this year. Many are facing what can be called economic euthanasia. When people's finances are limited and an emergency arises, they may not be able to afford a necessary surgery to stop the suffering. Second Chance has amazing surgeons at our hospitals that can perform these surgeries and we offer subsidized rates for those that qualify so that everyone can have access to the care they need.
Second Chance aims to always be ready to help. We aren't just committed to keeping pets in their homes whenever possible. We are also an emergency partner for several agencies. Last year we helped with natural disasters and pets rescued from medical breeding facilities and the meat trade. We must keep fighting for pets in need.
For anyone wishing to help, donations can be made online at www.secondchanceanimals.org/help or by mail to Second Chance, PO Box 136, East Brookfield, MA 01515.