Meet Some of the Pets You have Helped
2022 has been an extraordinary year of helping pets thanks to you!  Here are just a few of the  pets you have helped this fall.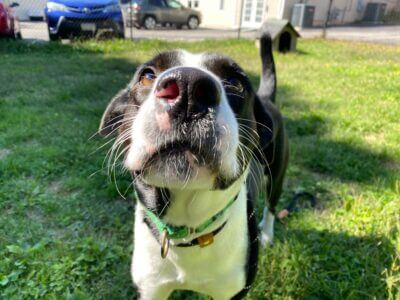 Houston is a young pup who came to Second Chance suffering from a very serious condition – heartworm disease. Left untreated, he was at serious risk for lung disease, heart failure or even death.
With your support, pets like Houston get the treatment they need so they can get a true 'second chance." Houston underwent a series of injections and did amazing. His foster will bring him back in six months to confirm that the treatment was successful.
Thank you for giving Houston a 'second chance.'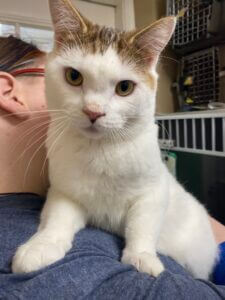 Poor one-year-old Oatmeal came to Second Chance suffering from upper respiratory congestion and nasal discharge that never completely went away. He needed a rhinoscopy (a scope of his nasal area) to find the cause of his condition.
At the time, we don't know what the cause could be – it could have been something serious like cancer.
When the day came for his procedure, the specialist discovered that a rubber foreign object was lodged in his nose!
The object was removed and Oatmeal found his "furever" home at the Adoption Center this week. We are so grateful for your support so pets like Oatmeal can get the care they need.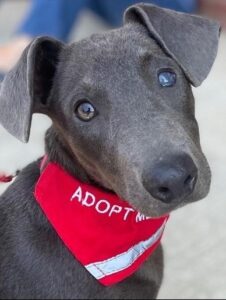 Congratulations to Ray, a very special pup who recently found his forever home! Ray is a 6 month old Weimaraner who came to Second Chance on transport from an overcrowded shelter in Mississippi.
This sweet, energetic pup who loves to play, is blind in his left eye due to corneal scarring. Our vets say it is most likely from a previous injury and he does not appear to be in any pain. Ray charmed everyone who came to visit the shelter and he met his match in just 10 days.
Thanks to you, pets like Ray get the 'second chance' they deserve.
On behalf of everyone here at Second Chance, I want to thank you for your support.
Sincerely,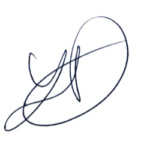 Lindsay Doray
Chief Development Officer
Second Chance Animal Services
111 Young Road P.O. Box 136 East Brookfield, MA 01515