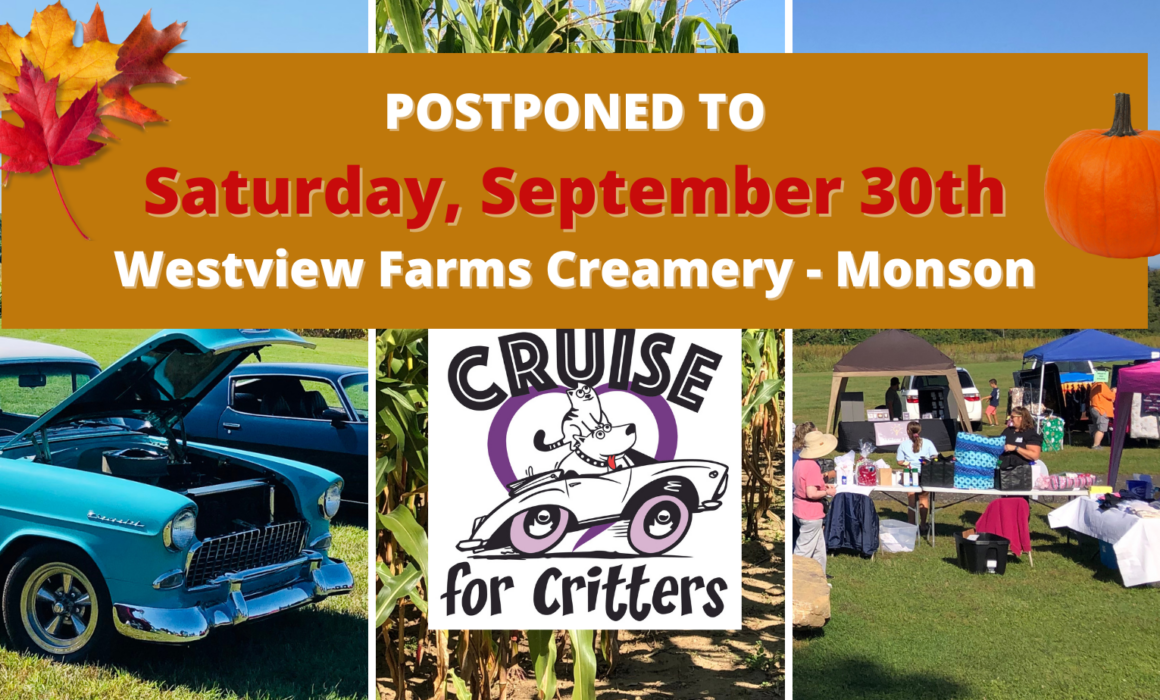 Saturday, Sept 30 – Cruise for Critters Offers Fun for Animal Lovers of All Ages
Yes, the event is on!  It's been a tough year for pets here in our community and they need your help more than ever.
Cruise for Critter SATURDAY, SEPTEMBER 30TH 
Join us for Cruise for Critters at Westview Farms Creamery on Saturday, September 30th (10am-3pm). Help us make it an unforgettable day for our furry companions! This beloved end of season car show which benefits Second Chance Animal Services promises fun for animal lovers or all ages.