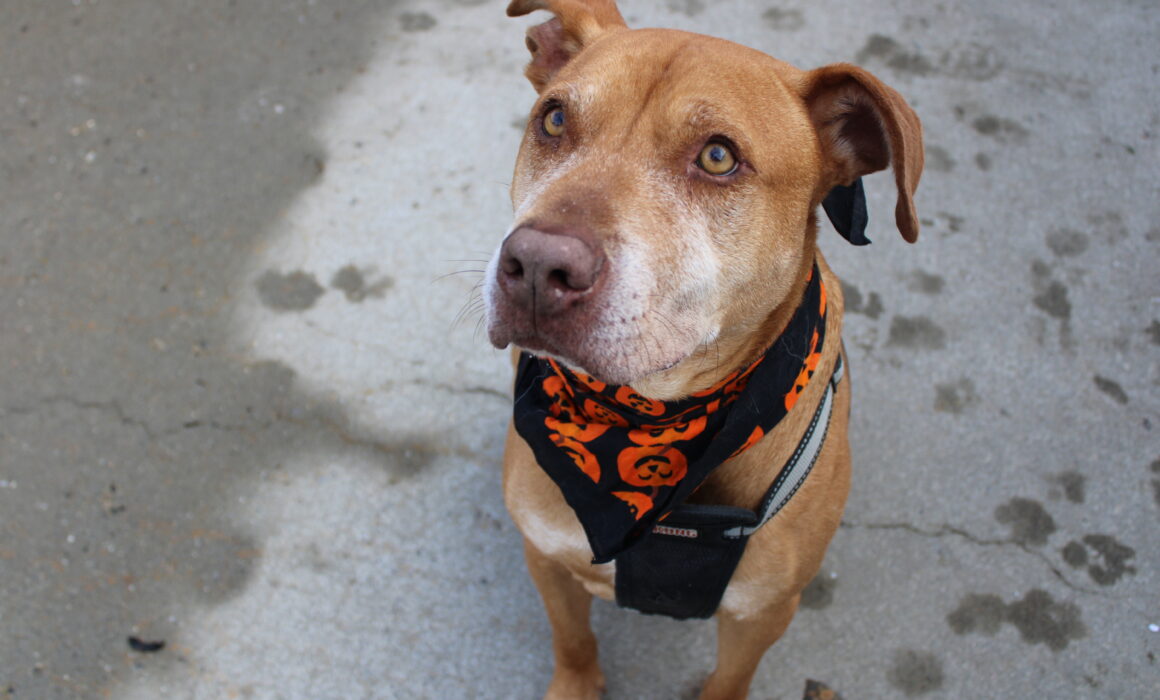 Have you ever wanted to help a shelter dog, but you aren't ready to take on the lifelong commitment? We are looking for fosters to join our Rare Gems Foster crew! This can be a great way to make a huge difference in the life of a shelter pet by fostering for a short time at no cost.
What is a Rare Gem? It's a dog who has been at the shelter for longer than usual due to specific needs. They are diamonds in the rough who need just a bit of time, patience, and polishing!
Living in a shelter can be a stressful experience for dogs, no matter how wonderful the shelter. Space and activity are limited compared to a home, and they are exposed to all the activity and noise of their neighbors. For older dogs or dogs who are stressed by the presence of other animals, this can be even more challenging.
Many wonder whether it would be more stressful for a dog to go into a foster home, only to be brought back. The opposite is true. Research has shown that cortisol levels (stress hormones) drop when shelter dogs spend as little as 24 hours outside the shelter. When the dogs returned to the shelter their cortisol levels increased but are still below their baseline levels. Some dogs were also reported to have improved behavior and more relaxed demeanor upon returning to the shelter.
In a home environment shelter dogs can decompress and get more sleep and individualized attention. Another huge benefit is the opportunity to learn more about the dog. This information makes it easier to find the right permanent placement. This is especially important for dogs who already may have barriers to getting adopted, such as being a senior dog, a shy dog, or needing to be the only pet. A foster family can also help the dog learn house manners and improve their social skills if needed.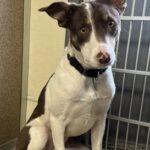 Pecan is one dog who would really benefit from some time in a foster home. She can be a nervous girl but attaches to her caretaker and then settles down. Pecan is a high-energy dog who has learned some skills and would love someone to keep working with her. Socialization is so good for her, and lots of exercise would help tire her out. She would like a dog friend, but kids might make her nervous. She is a super smart girl and might like to be an agility dog. A foster situation would give staff the information they need to help find her a forever family.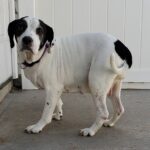 We are also looking for a foster home for the aptly named rare gem RUBY! Ruby is 9.5-year-old English setter/bulldog mix. Her ideal weight would be around 50 pounds, but she is currently underweight and receiving care to reach a healthy weight. Ruby needs a foster home with no other pets or children in the home. Her ideal home would also include a comfy dog bed (or couch!) to snooze on, and a fenced yard to stretch her legs in because she still gets zoomies. Most of all…a gentle patient foster parent who gives Ruby space to be herself.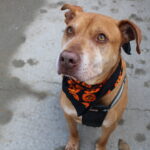 8-year-old Houston also needs a foster. He's mostly likely a Lab/boxer/terrier mix and weighs about 70 pounds. Houston knows several commands and appears to be housebroken. His foster should have experience with large dogs and have no other pets or children in the home. Houston loves to chase toys and carry them around and hopes for a comfy dog bed for naps and a fenced yard for exercise.
Being a Rare Gems foster can be a great opportunity for students taking dog behavior classes to learn and practice what they are learning. Rare Gems fosters should live within 45 minutes of one of the Second Chance vet hospitals so they can easily receive continued veterinary care. Anyone interested in becoming a Rare Gems foster should email raregemsfoster@secondchanceanimals.org for more information.