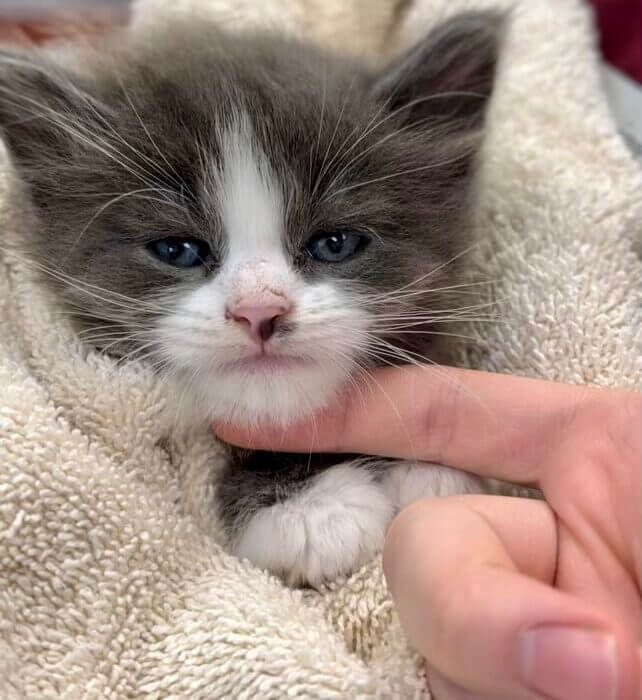 Keep your paws crossed for this little guy. At 5 weeks old, Prancer has quite the tale to tell. He fell through a grate onto a cement pad one story below, fracturing his femur. He was surrendered to Second Chance so he could get the care he greatly needed.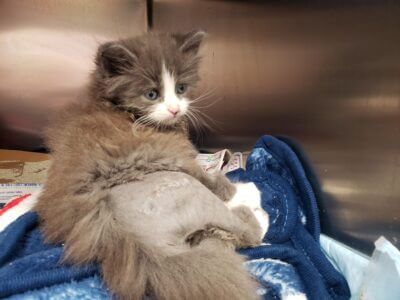 It was a clean break and one of our vets surgically pinned the limb to aid in healing. One of our doting vet tech is fostering him while he recovers. If all goes well, he should be fully healed in 4-6 week so he can get ready to be adopted.
Want to help pets like Prancer get their second chance?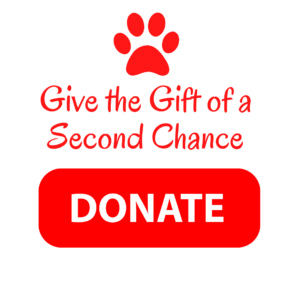 Reminder – Second Chance pets are not available for adoption until they are cleared by our veterinary staff and listed on our website. We do this because health can be fragile for some pets, especially the very young, and we never want to break any hearts unnecessarily. We also do this so no pet sits waiting for an adopter who's changed their mind and forgotten to tell us. Thanks for understanding.