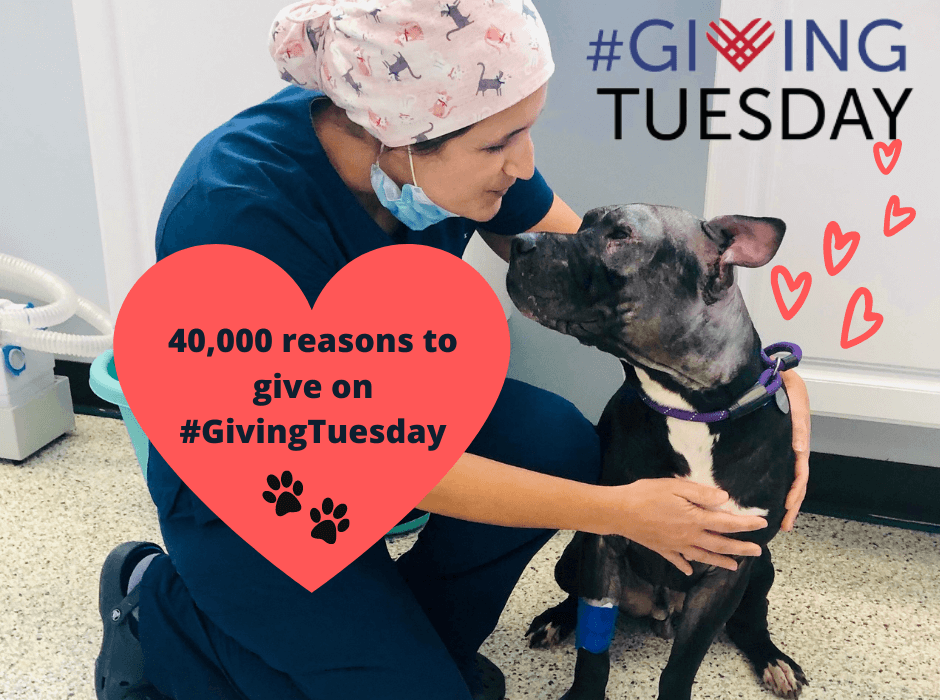 When Chance arrived at our doors, he was in pain.  This poor pup had suffered from lifelong ear infections and a painful condition that caused his eyelashes to scratch the surface of his eyes.  With your support, we were able to change his life:
"Chance went to his foster home yesterday! Before he left I went to say goodbye and he gave me his paw and held it there as a thank you. It's hard to see but it was so sweet and sincere. He is much more comfortable and playing like a puppy now." ~ Dr. Cormier who performed Chance's lifechanging surgery

We are so grateful for your support.  Together we've helped over 40,000 in the past year.  Thank you to those who have already made an early donation to help sustain all the Second Chance programs that pets rely on for 2022.  If you would like to help, please consider a donation today.
Give the gift of a 'second chance'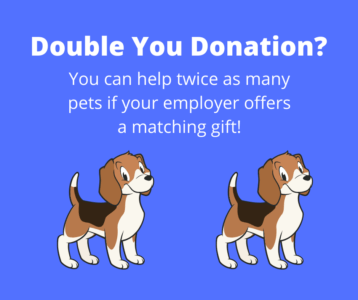 From now through December 7th, 2021, visit Double the Donation's matching gift search. You can easily see if your company will match your donation and access the forms, guidelines, and instructions you need to submit your matching gift.
More Ways to Increase Your Impact:
Even if your employer doesn't offer a matching gift, here are two more ways to increase the impact of your gift on Giving Tuesday:
Donate to our Global Giving Project to Keep Pets Out of Shelters. Global Giving is offering a $1,000,000 incentive fund for all donations (up to $2,500 per individual donations) made throughout the day on Giving Tuesday.  The more we raise on November 30th, the more Second Chance can earn, so we can help even more pets.  We need $3,752 to reach our goal to help keep 200 pets out of shelters and with the people they love.
Facebook is also offering to match donations made through Facebook begining at 8am.  Beacuse of the popularity of this program, the $8 million goes very fast so if you want to take advantage of this method to increase your impact, be ready to hit the final submit button right at 8am Eastern Time.