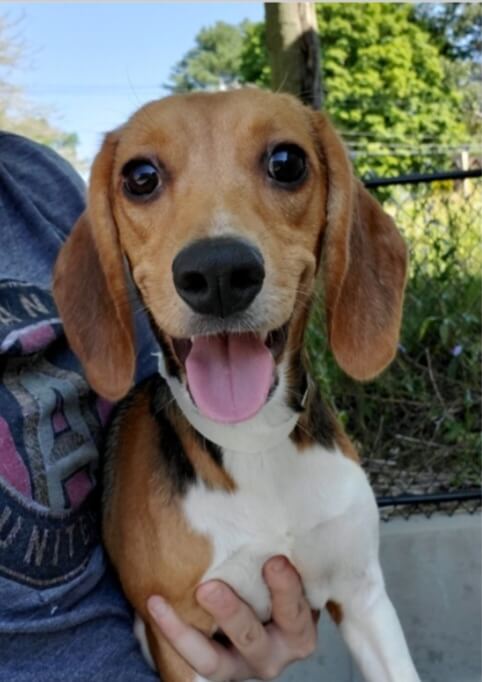 UPDATE 9/7: We are happy to report that we all the beagles (from our recent rescue transport from the VA medical breeding facility) have found homes. Due to the volume of interest we received, we are unable to reply to everyone who completed an adoption survey, but they will be on file for 2 years for future adoptions.
If you are still interested in adopting please check out the other wonderful animals waiting for forever homes!
UPDATE 8/31: Over the weekend, the beagles were able to explore and experience many firsts.  You can watch as two beagles roam freely outside on our Facebook page.  Meanwhile, we were pouring over the hundreds of applications in search of interested adopters with the beagle experience these pups need and Monday, the adoption process began.  Check out a few of the matches made.  Notice the way the older beagle is looking at his new sibling: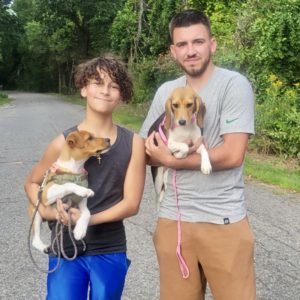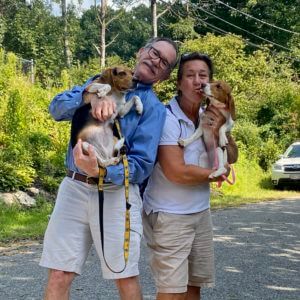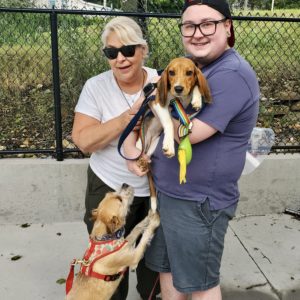 UPDATE 8/25 6pm: Thank you for all the interest in giving one of these pups a home. At this time we have received far more adoption surveys than we have beagles. We will be reading each one and reaching out to adopters that best fit the special needs of these dogs. If you are still interested in adopting please check our website for all the other wonderful available animals, including other puppies!! https://www.secondchanceanimals.org/adoptable-dogs/
UPDATE 8/25: This morning all the beagles got a thorough check-up so we can make sure all their medical needs can be taken care of.  As we suspected, they will all need to be spayed or neutered. A couple will need some additional minor medical care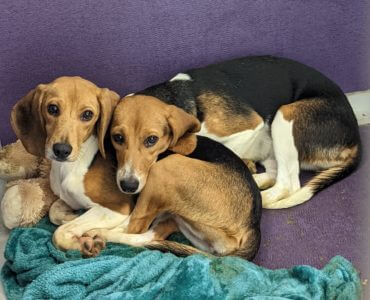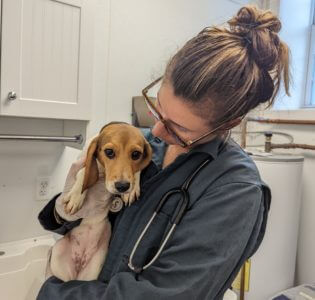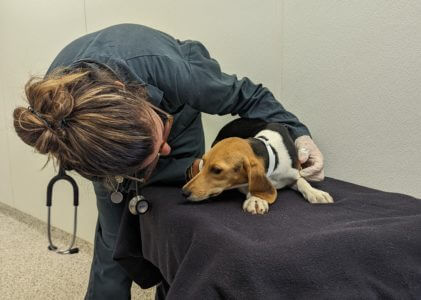 UPDATE 8/24:  The beagles arrived at our Almost Home transport facility yesterday around 4pm, just as much-needed rain arrived in North Brookfield.  Danielle & Cheyanne brought them in two by two, to get them settled in for the night.  They'll spend the next 48 hours here, completing their state-mandated quarantine and will receive all needed medical care as they are prepared for adoption.  All their lives, they've been known only by the tattoo on their ears.  By the end of today, each will have a name to start their new life with.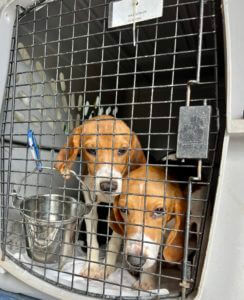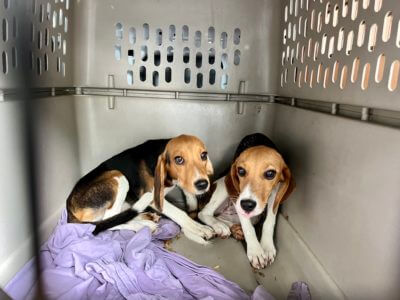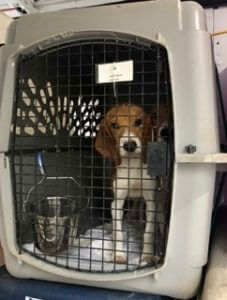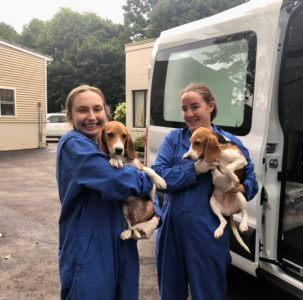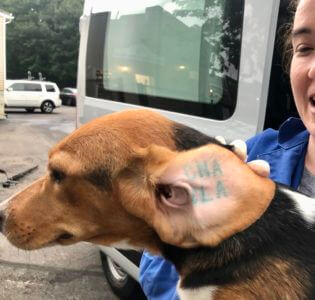 8/23: Second Chance CEO and Founder Sheryl Blancato and transport facility staff member Danielle are currently en route to Second Chance's Almost Home Transport facility with 20 beagles rescued from the Envigo RMS LLC in Cumberland, VA by the Humane Society of the United States.
The beagles will their state-mandated 48-hour quarantine and receive any needed medical care before they are available for adoption. Donations are gratefully accepted to help provide their medical care as they are prepared for adoption,