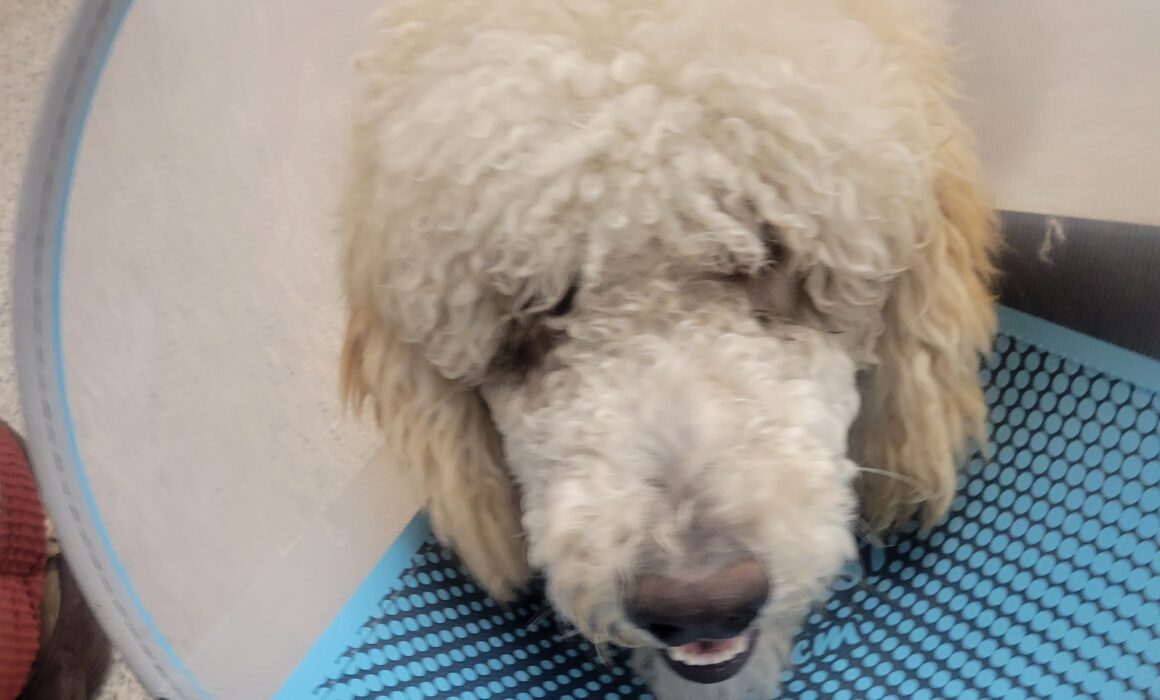 Help Needed for Dog Facing Serious Injury
Natty neeeds emergency surgery for a serious trauma to his leg. He came to us in great pain, enduring one of the most serious injuries a dog can face – a degloving injury to his leg. Skin and tissue were torn from the bone and muscle, leaving his limb exposed and vulnerable.
We attempted to save Natty's leg, but the injury was too severe. Despite pain meds and monitoring, he was still so distressed and in pain that he was trying to chew his leg off. Sadly, we needed to amputate his leg to provide him with comfort.
We are asking for your help. The costs for Natty's care and surgery are great due to the severity of his injury. We are grateful for any help you can give this sweet 8-month-old shelter pup. Your gift will help give Natty and pets just like him the second chance they need.

YOUR DONATION WILL BE MATCHED BY TITO'S HANDMADE VODKA
3:34pm: We are awaiting an update. When Tito's Handmade Vodka heard Natty's story, they were moved and promised to match the donations made to help Natty. This means your donation will help Natty and other pets too!
4:20pm: Natty is super comfy and is going home with a vet tech tonight to get the best TLC!  We expect him to make a full recovery in about two weeks.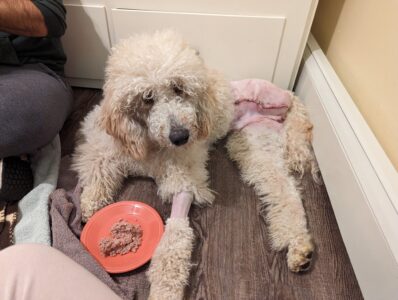 April 25 Update:  Natty did great overnight!  He's learning to walk without his leg very quickly!
April 26 Update: The tech who brought him home the day of the surgery says he's a really sweet boy. "He wanted to sit in my lap the whole time and seemed to enjoy great British baking show that I left on for him, ha!"
Visit Natty's Facebook Fundraiser to see him exploring the tech's yard.