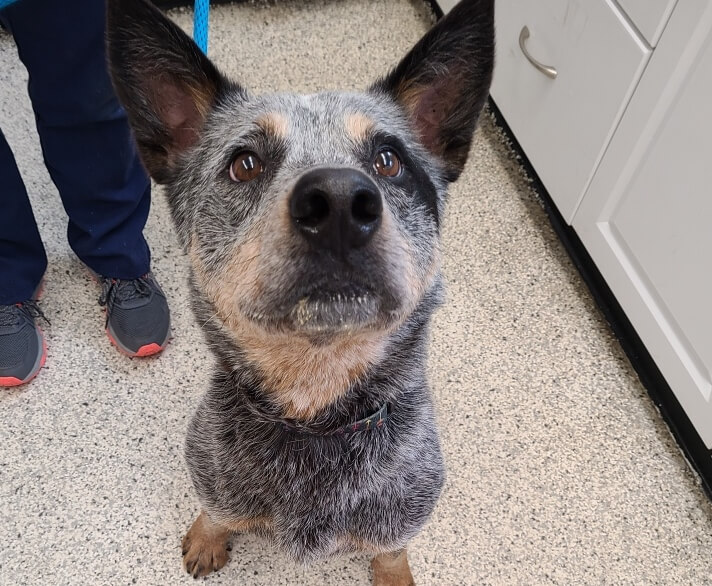 Finian Overcoming his Past and Ready for His Second Chance!
Finian was just 25 lbs when he came to us, severely malnourished, dehydrated and anemic.  He had been eating anything he could, just to survive and was living in extremely harsh conditions when he was seized by local law enforcement and signed over to Second Chance. He weighed only 25 pounds when a dog his size should be 45 pounds. He also tested positive for heartworm, Lyme disease and anaplasmosis, but we had to focus on getting his weight up slowly so we don't make him sicker after not eating a good diet for so long.
He's made great strides and last week he came in for his first immiticide treatment for heartworm. He did great. And he is over 40 lbs!!
He got love from everyone at the hospital and was excited to see all of us.  We are so grateful for all the support to make his second chance possible. THANK YOU!
He LOVES to play ball and is looking for his forever home. To learn more, visit: secondchanceanimals.org/adoptable-dogs/