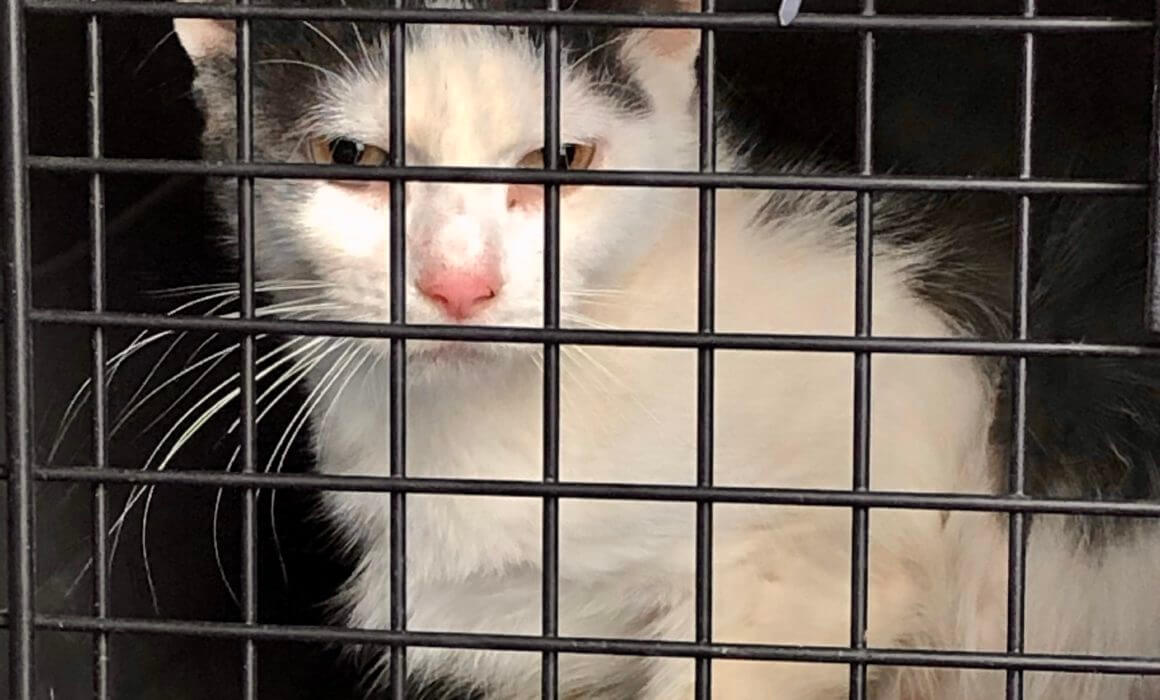 It's not every day that Second Chance is asked to help 52 pets all at once, but that's what happened this week.
A local pet owner, who truly loves pets, contacted Second Chance for help. He had to leave his home and needed to make arrangements for cats he had taken in through the years. He loved them all but could not take them with him. He knew he could trust Second Chance to take them in and help them find new homes.
Shelter Veterinarian Dr. Jackie Celmer and her team has given each cat an exam and begun the process of getting them up to date on vaccines. Many will need further medical care. We have 5 expectant moms in the group who will be placed with some of our fosters. A few have serious eye issues, and some will need dental or other surgery before they are ready for adoption. Six tiny kittens are fighting upper respiratory illness who may also need to spend time with our fosters until they get a little bigger.
Because of the amount of medical care, we're estimating the cost to provide veterinary care for all the cats may exceed $25,000. If you would like to help to defray the cost of their care, donations can be made online: 
Donate to Help Care for Local Large-Scale Rescue
or checks can be mailed to Second Chance, 111 Young Road, East Brookfield, MA 01550