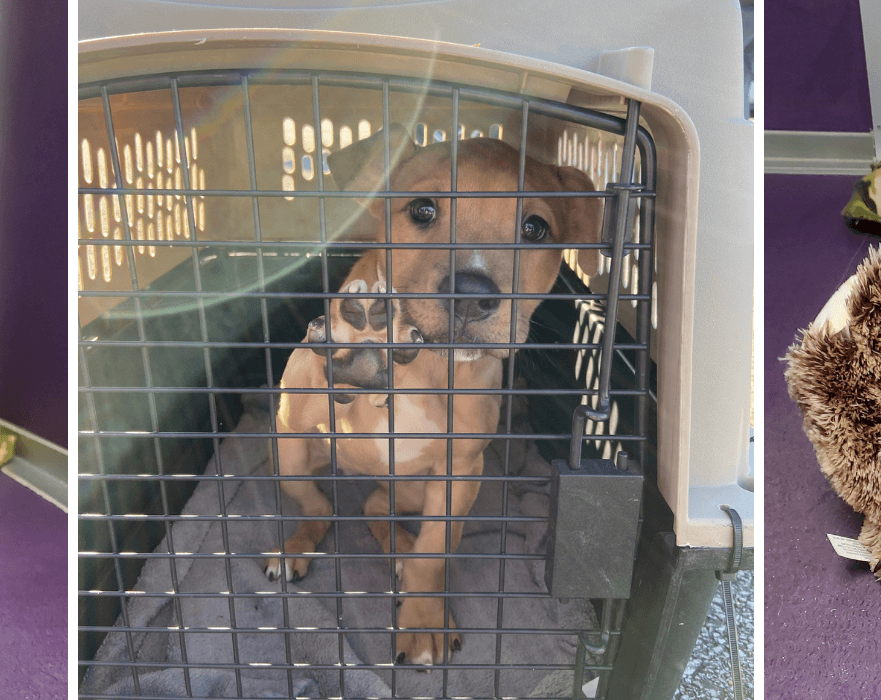 It may be the holiday, but we're helping two special pups who need a 'second chance.'
Emma came to Second Chance in December after both her owners passed away and family was unable to keep her. This sweet girl is facing some serious health challenges. She will need to undergo surgery to have several masses removed and then undergo treatment for heartworm disease before she can find her forever home.
Please donate now to help give Emma a 'second chance.'
Dimples is a sweet 3 month old puppy with a dislocated and broken hip. She was rescued from an overcrowded shelter in Alabama that did not have the means to help her. She flew to Massachusetts so Second Chance can help give Dimples a 'second chance.' We are hopeful that our surgeons can repair the joint at our North Brookfield hospital. We won't know how extensive the damage is until we perform the surgery. Dimples may need additional care from a specialist.
Her surgery is scheduled for Monday, December 28th.
UPDATE:
Dimples had a successful surgery late Monday and was resting comfortably after her Femoral Head and Neck Ostectomy. Her femoral neck was already broken all the way through and had a lot of inflammation and some scar tissue build up in the joint that had to be removed to get to the surgical site.
She will be going to her foster home until she recovers from surgery. There is some concern for the other femur. She could develop the same necrosis or deterioration of the femoral neck on the other side so we will be rechecking her in the next weeks.
Please donate now to help give Dimples a 'second chance.'