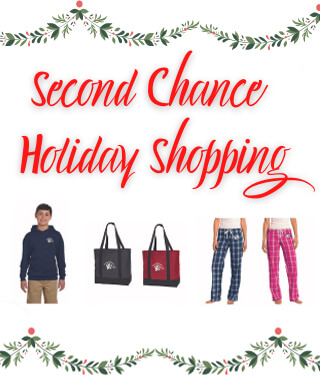 Holiday Shopping that Helps Pets!
Looking for the perfect gift for the animal lovers in your life?  Or maybe a little gift for yourself. Visit the Second Chance Shop at Kerrin Graphics. You'll find a selection of Second Chance logo ware. Every purchase helps pets in need!
Order Early to Ensure the Best Availability in Time for the Holidays!
$10 Flat Rate Shipping
OR
Pre-Order & Pick-Up December 12-16th to save on the shipping!
Pre-order by November 29th to Pick-up at:
Second Chance Community Engagement Center
700 Worcester Street
Southbridge, MA
Monday Dec. 12 9-4
Tuesday Dec 13 10-6
Wednesday Dec 14 10-6
Thursday Dec 15 9-4
Friday Dec 16 9-4
All proceeds benefit pets in need at Second Chance