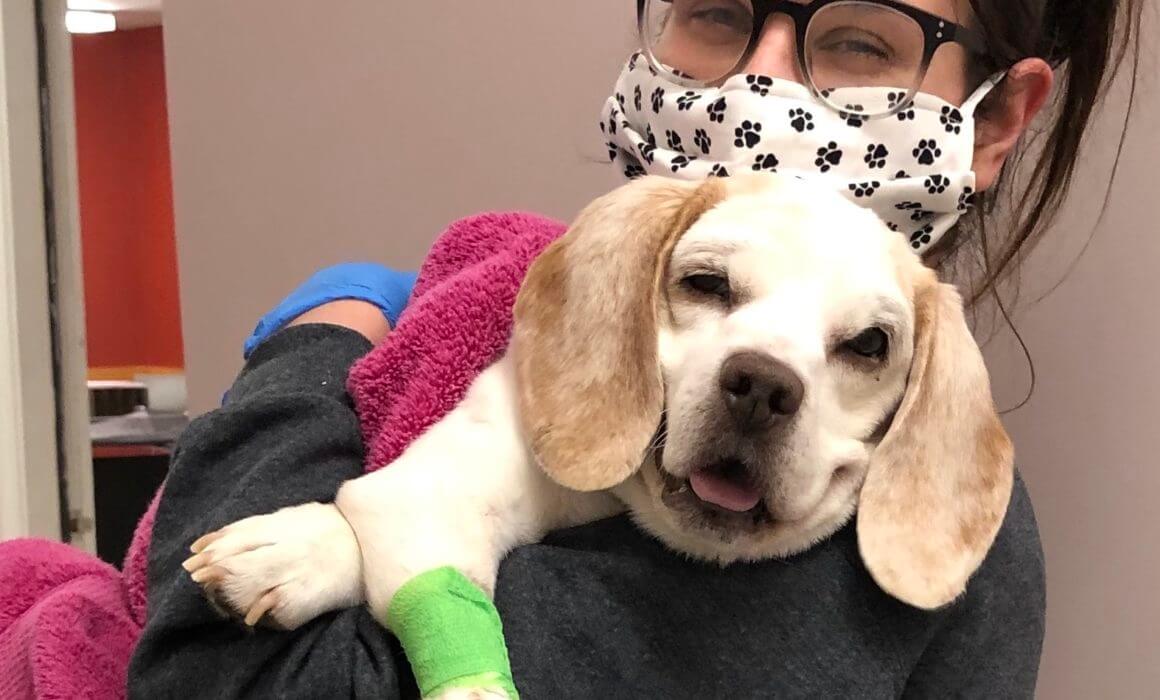 Second Chance Responds to Veterinary Care Crisis in Massachusetts
The Irony of Reducing Spays and Neuters to Save Lives
The effects of the pandemic have created a perfect storm, this time on land.  As COVID-19 took hold here in Massachusetts, residents took advantage of all the extra time at home to welcome a pet into their family.  While many veterinary practices were forced to reduce services or temporarily close, veterinary staff in vet hospitals determined to be there for pets embraced a new curbside procedure and quietly became the essential workers for pets across the state.  Those that could worked long hours to see all the pets who needed help immediately and had nowhere else to turn.  They were there for the pets that needed them, but it's taken a toll on their spirit.
The country was already facing a veterinarian and vet tech shortage before the pandemic.  Now we have more pets that need care and veterinary hospitals and practices are seeing their staff numbers dwindle due to burnout.  Current wait times at some local emergency hospitals are lengthy while some other emergency hospitals have decided to temporarily or permanently close.
Second Chance Animal Services, no strangers to saving pet lives, are meeting the crisis head on with an ironic solution.  We have significantly reduced the capacity of the low-cost spay and neuter program at ourNorth Brookfield Community Veterinary Hospital for the foreseeable future to help save the lives of pets in critical need.
Our colleagues at area emergency veterinary hospitals tell us they are doing their best to keep up with demand, but they are strained and operating beyond capacity.  The situation is dire.  Wait times often exceed 12 hours at some facilities and others have made the decision to close for the remainder of the summer.
Second Chance has significantly reduced the capacity of their low-cost spay & neuter program to do their part to help.  Day after day, pet owners are bringing pets to us in critical need of emergency surgical care.  Without our help, these pets would die, suffer needlessly, or be put to sleep because surgery cannot be scheduled in time to save the pet.  We could not let this happen. We need to help as many pets as we can.
We ask for your patience and understanding. We have been working to alleviate the backlog of pets waiting which began in March of 2020 when spay and neuter services were suspended to conserve critical supplies that were then hard to acquire.  Our spay and neuter capacity is not only back to pre-pandemic levels, but higher than pre pandemic.
We encourage pet owners to consider using the spay and neuter services at Second Chance's Springfield or Worcester hospitals. Second Chance wants to be sure that there is surgical space to help as many pets in immediate urgent need as we can.  Spay and neuter surgery is important but life-threatening critical needs must come first.  We need to be here for those pets who need urgent surgeries.