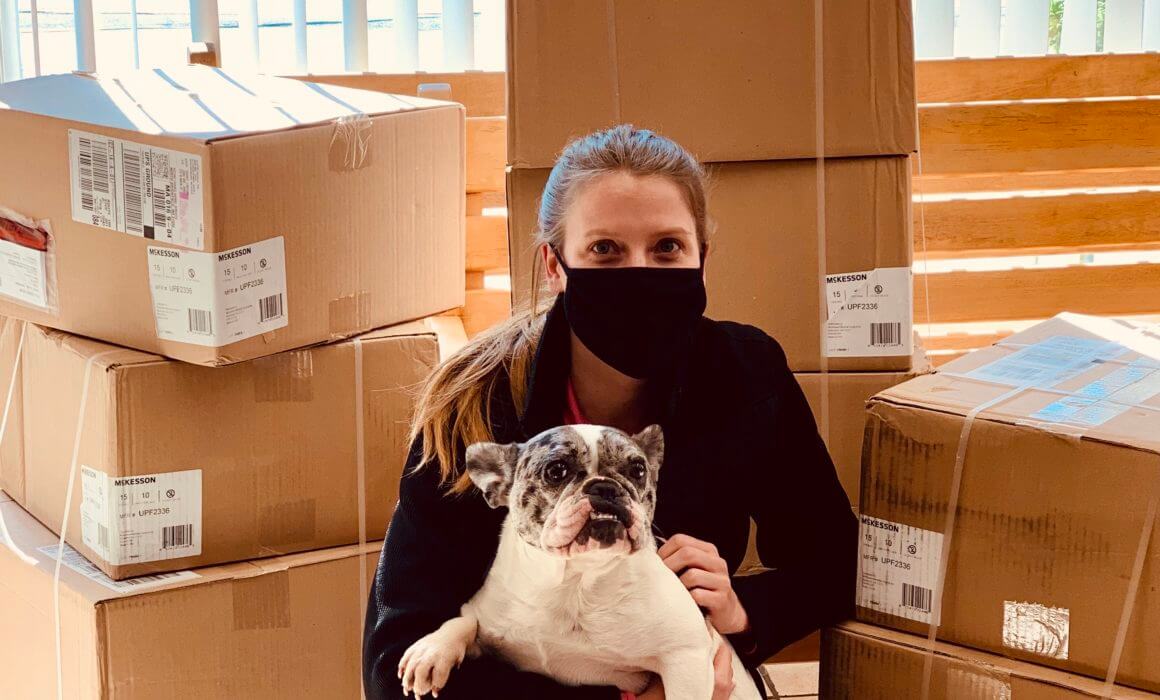 Helping 40,000 pets a year means we go through A LOT of supplies. When a company steps up to help with a supply donation, we get really excited – because it means we can help even more pets.
This week AvaCare Medical delivered 1,500 puppy pads to Second Chance.  Aside from the obvious use – PUPPIES! – we can use these pads in all our veterinary hospitals for pre-op and post-op care.  A donation like this helps us keep veterinary care affordable – and when we keep veterinary care affordable, it helps keep pets out of shelters and with the people they love.
Steven Zeldes, CEO of AvaCare Medical (one of the largest medical supplies companies in the US) says that "at AvaCare Medical, we try to give back to worthy causes, and Second Chances' mission of giving animals a second chance really touched us. It's our privilege to be of assistance with helping these animals!"
AvaCare's donation is already hard at work at Second Chance, helping us provide lifesaving surgeries.  AvaCare Medical has a special discount code for 10% off all puppy pads for Second Chance and their supporters: SECONDCHANCEANIMALS10.
Is your company interested in helping save lives?  Contact Lindsay.doray@secondchanceanimals.org to learn more about how your company can give back with a donation.