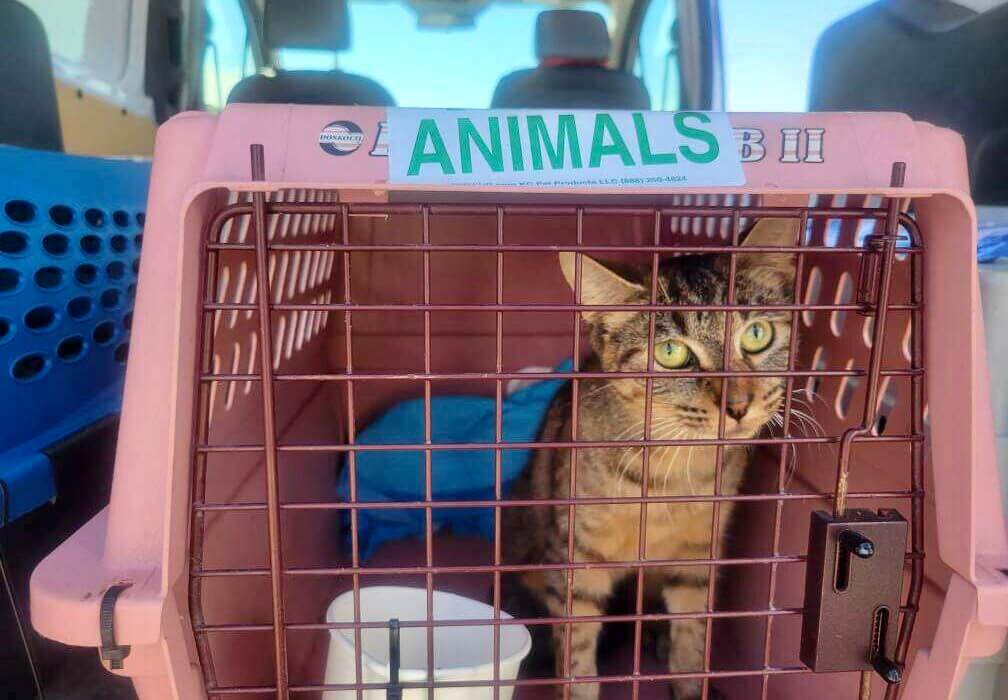 Tuesday we welcomed 10 cats evacuated  to safety from a Florida shelter ahead of Hurricane Ian's impact.
The cats, ranging in age from 10 weeks up to 4 years, arrived on an ASPCA transport plane at Worcester Regional Airport. They were greeted by our staff who brought them to the Almost Home facility in North Brookfield where the cats will get a check-up and receive any necessary veterinary care and complete their state-mandated 48-hour quarantine before they begin their search for a new home in Massachusetts.
Animal Relocation Director Wendy Hall, who was part of the team that welcomed the cats at the airport, said, "they appear in good health and will get checked over by our veterinary team prior to adoption. I expect these cats will find homes quickly."
Second Chance founder and CEO Sheryl Blancato says that "as an ASPCA Emergency Placement Response Partner, we have been watching the storm and were expecting the call.  We are so happy these cats are safe and sound, and soon they'll begin new lives here in New England."
Donations are being accepted to help with their care: secondchanceanimals.org/donate/ or checks can be mailed to Second Chance Animal Services, PO Box 136, East Brookfield, MA 01515.
For more information on adopting, visit Adopt a Pet.