Recently we had the privilege to care for Chloe. She had developed a mass on her neck and her family was determined to get Chloe the help she needed to live her best life.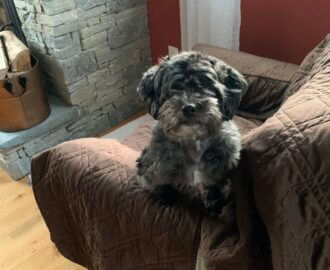 I can't thank you enough for taking such wonderful care of our baby Chloe. As you know she is 13 1/2 years old, a Shih Tzu and full of life. When a cancerous tumor was detected in her thyroid gland and when other doctors said " just let her live her life out because of her age and because she has a heart murmur" and another would charge double the amount for the surgery, you said it is a very risky surgery being close to major arteries but I can do this.
Even though you made me aware that there were no guarantees and it was a very complicated surgery, I saw that Chloe was very much at peace with you and your staff, instead of being her nervous self when going to the doctors. My husband and I had to give her a chance to live a longer life and have the surgery. The surgery was a success and we want to Thank you all again so much. She is happy and full of life. If she only lives a short time or another 4 years we are so grateful you said yes to helping her.
We are all so very happy that we could give her a "Second Chance".