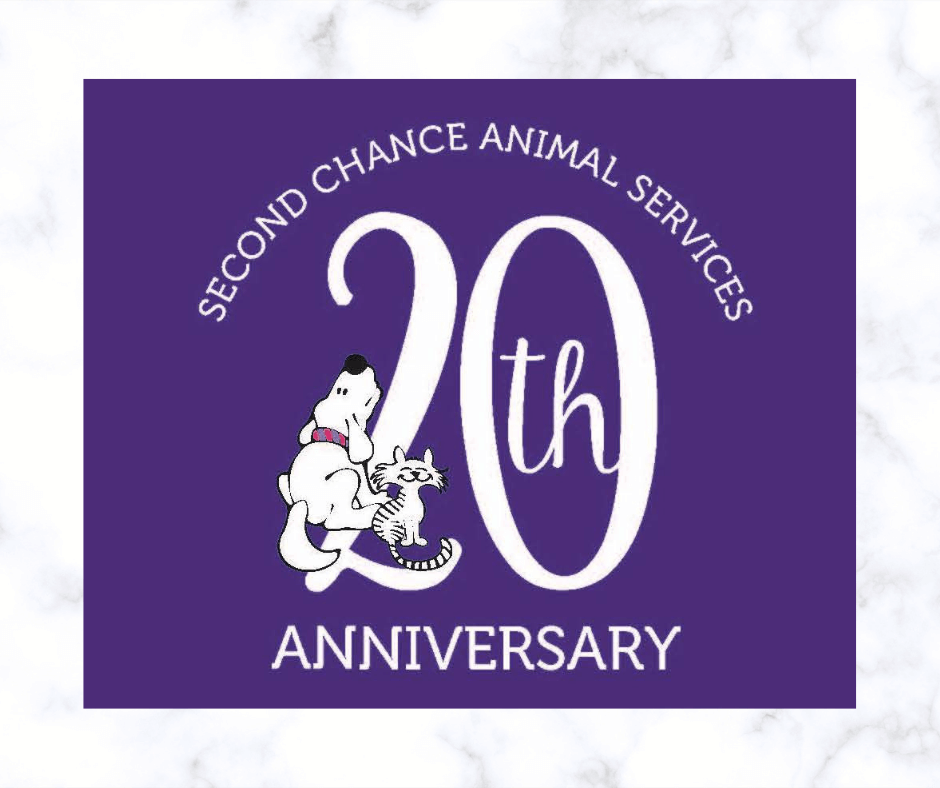 October 5
Southbridge Hotel & Conference Center
Starting at 4 PM
Purchase your tickets today! 
I want to personally invite you to an exciting get together for our anniversary on October 5 at the Southbridge Hotel & Conference Center starting at 4 pm. This is NOT our usual fundraiser but a celebration of all that has been accomplished. From where we started to where we are today, we could not have done it without your support along the way.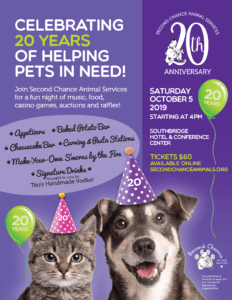 We are very honored that Tito's Vodka is sponsoring this event and their signature drinks are included! This is very exciting and even if you don't drink vodka, it is an honor to have a national company recognize this event as a huge milestone.
In addition to the current discounted tickets, you can make a weekend of it with the discounted hotel rooms there. They have discounted them to $109/night instead of $150. They have a pool and other amenities so it is nice time to take a relaxing weekend. Just call 508-765-8000 and ask for the Second Chance discount.
I want to thank everyone that has helped to bring the organization to what it is today. It is hard to imagine unless you saw the beginnings that we started with only $400. And an idea. Today we are helping over 37,000 pets a year. We are now one of the largest animal welfare organizations in Massachusetts and revolutionizing animal welfare with our approach to keeping pets in their homes instead of only adopting them out of the shelter. This has changed the face of our organization and many others are now following in our footsteps. It has been an amazing journey and I hope you will come out for this night of fun and getting together!
Sheryl Blancato
Come with a group!  Right now, if you purchase 5 tickets, we'll send you a 6th ticket free.  Email development@secondchanceanimals.org to take advantage of this special group rate.
Purchase your tickets today!