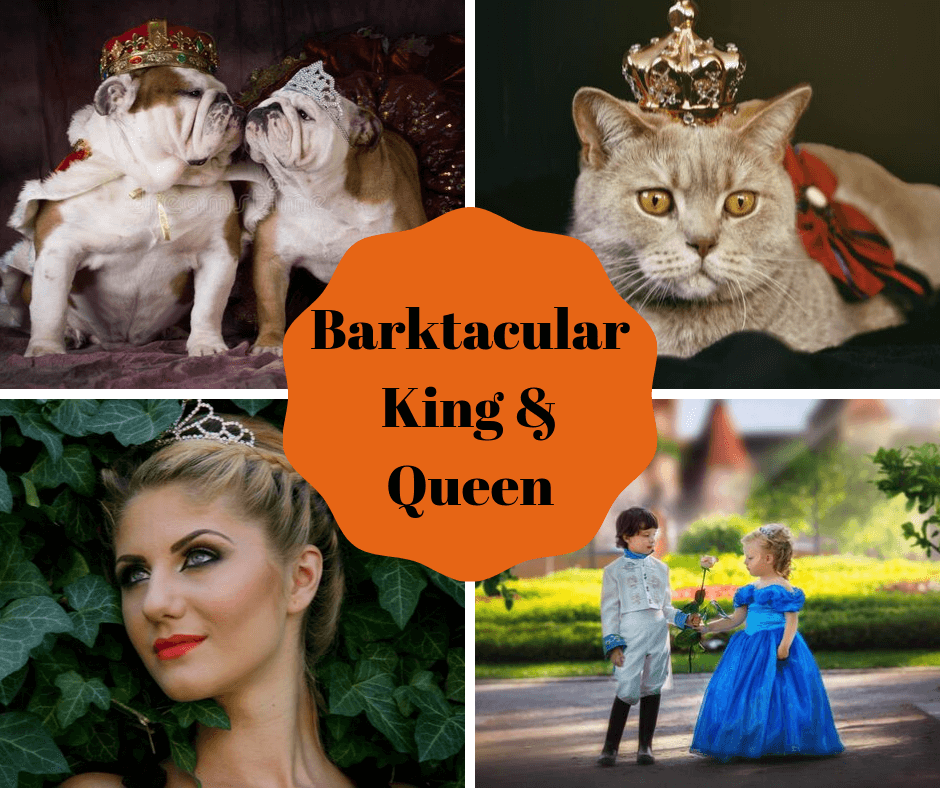 Do you or your furry friend dream of achieving monarch status? Now is your chance! Second Chance is accepting ALL applications for our King & Queen of Halloween Barktacular!
HOW IT WORKS:
Simply start a Facebook fundraiser for Second Chance in the name of the applicant and their desired title. (For example: Spot's Fundraiser for Second Chance Animal Services Barktacular King). Funds should be allocated directly to us at Second Chance Animal Services. In the why section, include why you or your child or pet is a good choice for King or Queen, and why your friends and family should support Second Chance.
The fundraisers with the most funds by Wednesday, October 23rd at 8 AM will be crowned!
WHAT DO YOU WIN?
In addition to bragging rights, our King and Queen will each get the opportunity to be a celebrity guest JUDGE at our costume contest, a $100 gift certificate to Klem's, and recognition in our social media.